Celebrities Who Have Passed Away
Celebrities are, to one degree or another, fixtures of the culture at large. Their work—in music, film or in sports—give us a window into the world, which is why, despite that, we don't know them at a personal level, even if we often feel that we do. When people who have this effect on us pass away, it hits our sensibilities a little more than we expect or want it to. For this listicle, we've compiled the names and accomplishments of a few celebrities who you may be unfamiliar with, but who've had an effect, nevertheless, on the entertainment industry.
JANIS JOPLIN
Singer-songwriter Janis Joplin was known in the American rock scene for her gruff singing voice that greatly resembled that of many male singers in the scene, just as her drinking and drug habits are sadly on par as well. Renowned for having a powerful mezzo-soprano vocal, Janis Joplin was aware that she can go places by her own, so she went on solo recording with some backing groups.
She was successful as she recorded songs that hit the Billboard Hot 100.She may have astounded the audiences of the Monterey Pop Festival, Woodstock, and the Festival Express train tour that traveled around Canada, but her heroin and alcohol addictions got the best of her. She would be persuaded with the conviction of an attorney to check in to rehab, but Joplin would later lose to them, passing away on October 4, 1970, due to a heroin overdose.
JIM MORRISON
The Rolling Stone publication's September 17, 1981 cover story featured the late The Doors frontman Jim Morrison under the headline "He's Hot, He's Sexy, and He's Dead", even though he'd already been dead for ten years at that point. Despite his deceased status, he continued to live on through his music and the books and online classes that featured his extravagant life, as well as Oliver Stone's 1991 biopic The Doors.
He died on July 3, 1971, in his Paris apartment bathtub allegedly due to heart failure. Since there was no official autopsy though, no one is completely sure of his death. Morrison's fame did not end when he passed, however. In 1993, he was inducted in the Rock and Roll Hall of Fame as a member of The Doors. Perhaps his greatest contribution in the world is when people revere him for the songs he created.
Indeed, the world will never forget his music and will continue to credit him for his massive influence.
JEAN-MICHEL BASQUIAT
Whether or not you've learned of the neo-expressionist art movement that prevailed in New York City during the 1980s, it's hard to miss the work of visual artist Jean-Michel Basquiat whose artistic credit managed to impress and even got him to form a professional bond with fellow artist Andy Warhol. Jean's non-expressional paintings were exhibited in galleries and museums all over the world. His art is basically dichotomies such as wealth versus poverty and the like.
Basquiat even got to go out with best-selling female recording artist Madonna for just a short while. Despite his success in the world of visual arts, he struggled with an addiction to heroin which only worsened after Warhol's death in February 1987. He succumbed to his addiction on August 12, 1988, after overdosing on heroin. Since 1988, his work has had a steady value. We just hope that he had insurance for all of his works.
KIMBO SLICE
Kimbo Slice, whose real name is Kevin Ferguson, became famous for beating the crap out of others in backyard fight videos that were posted on Youtube. Indeed, the man seemed to have electricity in his fists. He became an internet sensation, with each of his fight videos garnering millions of views. He made it clear that fighting was more than a hobby for him. It was more of a way of living that could give him leisure and investment money at the same time.
He eventually realized that fighting was his thing, so he tried doing it professionally for the UFC and became moderately successful at it. People who knew Kimbo have attested that despite his fearsome exterior, he was both gentle and extremely devoted to his family. On June 6, 2016, Kimbo was unfortunately rushed to the hospital after experiencing acute abdominal pain. He died of heart failure shortly thereafter. Even after his death, he was still under contract with Bellator MMA.
ZSA ZSA GABOR
Zsa Zsa Gabor had a career that spanned more than half a century. She appeared in more than 30 films throughout her career. To some degree, people considered her the Paris Hilton of her time. Gabor is also known for being choosy with men, having been married a whopping nine times. She's also been in the news a few years back for being one of the many high-profile victims of Bernie Madoff. Sadly, Gabor was involved in a car accident in 2002 that resulted in her health deteriorating during the final years of her life.
And on December 18, 2016—50 days before reaching the age of 100—Gabor passed of heart failure. She was a celebrity and a socialite mainly of herself. She maintained that beauty and glamour until her last breath. Her ninth and last husband, Prince Frédéric von Anhalt committed to Heritage Auctions to hold bidding of Gabor's 400-plus of Zsa Zsa Gabor's belongings.
JUDITH BARSI
Judith Barsi's story is, to a huge degree, one of the most tragic ones to come out of Hollywood. She was able to achieve so much as an actress even at a young age. She began her career at age 3, appearing in shows like Twilight Zone, Remington Steele, and a lot more else. But it was Anne- Marie, the character she voiced in All Dogs Go to Heaven, that she will be most remembered by.
Especially since it was belatedly found out that she was already dead before the movie even hit the screen. On July 25, 1988, Judith's father Jozsef—an alcoholic who had repeatedly abused Judith and her mother in the past—got his gun and shot his daughter and his wife. Tragically, her father had been making the threat to her mother, and he just carried it out. Today, Judith is remembered through her film and voice acting performances.
KURT COBAIN
It's difficult to ignore a rockstar's suicide especially after he's released a song entitled "I Hate Myself and Want to Die", but Nirvana frontman Kurt Cobain's tale of a musician with a song wishing for death is not the same. He's made several contributions to the music industry that most famously included his band's alt-rock anthem "Smells Like Teen Spirit".
He'd had his personal troubles, but his hobbies of writing, recording, and playing music, as well as his wife Courtney Love and their daughter Frances Bean Cobain, helped suppress these problems to some degree.
He later killed himself on April 5, 1994, using a shotgun. Kurt Cobain left his wife and daughter with a large amount of investment money from his personal wealth. Courtney Love has somehow made trust fund for her daughter. She also manages the publicity of her daughter. To this day, Kurt's records are still publicized and followed by his loyal fans.
GEORGE REEVES
George Reeves deserves credit for being one of the first actors to portray Superman—after all, this was a time when playing Superman was less than cool for "serious"actors. Despite this, it's been reported that he didn' like the character and always thought that playing a superhero signified he was at the bottom of the hierarchy as far as acting was concerned. Indeed, the man was reportedly always drunk on set, and didn't infrequently tell fellow actors that they were, like he was, 39;at the bottom of the barrel'39;.
Before his death, his career was in the toilet, and he slunk into a deep depression. His death was a controversial one that even his lawyers cannot rule out the real situation. He was found with a fatal wound to the head, and while the official finding was that he took his own life, many have speculated whether there was, in fact, foul play. We just hope that Reeves had made an insurance for himself to somehow take care of his bereaved family.
JUNIOR SEAU
Junior Seau's tragic death serves as a reminder of the risks of concussion-related brain damage among professional football players, and the investments the league needed to make to secure their players' safety. Seau's 20-year career also left no indication of what was going inside his brain, proving that the brain-damaging effects of concussions are often unnoticed and undiagnosed. On May 2, 2012, only two years after he retired, Seau shot himself in the chest and succumbed to his injuries.
Seau's loved ones suspected that the depression that caused Seau to take his own life was football-related, and they wanted to understand it. To that end, they donated Seau's brain to the National Institutes of Health to study, which found that Seau suffered from severe chronic traumatic encephalopathy, a result of the multiple times he got hit on the head as a professional football player. Football players should always take care of their head from any concussions, or they will suffer the same fate as Seau if they don't.
GRAM PARSONS
Gram Parsons, a rockstar during the hippie and flower-power era, was known for his involvement with The Byrds and a lesser-known band called Flying Burrito Brothers. The events after his death are an interesting story itself. Parsons reportedly went to an inn in California to consume harmful substances in the desert—something he had been planning to do for some time. Unfortunately, on September 19, 1973, he overdosed after taking an inordinate amount of opiates and alcohol.
His buddy Phil Kaufman stole his body, poured gas on it, and burned it at some predetermined area in the Joshua Tree National Park, pursuant to a pact he made with Parsons. His ashes, on the other hand, were buried in New Orleans, because his father wanted Parsons to get a Louisiana residency, which was the condition he was given before he could inherit the estate his son left behind. His greedy father consulted with numerous lawyers to sort things out and in this feat, he was successful.
EDD BYRNES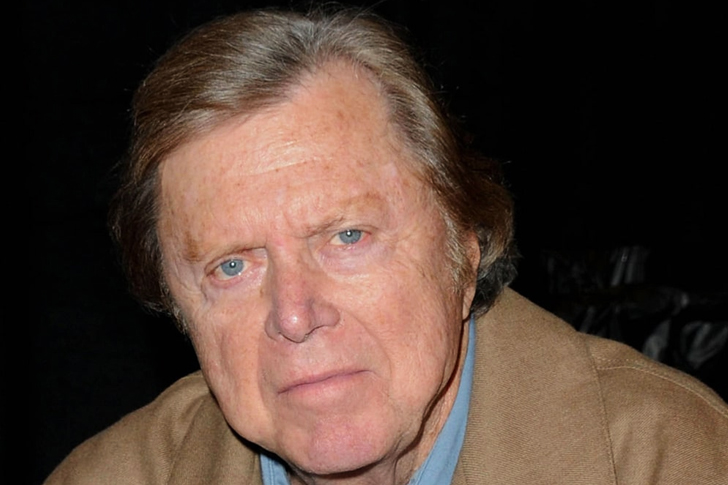 Edd Byrnes made his way towards the mainstream Hollywood scenes thanks to his part in the hit private detective drama series 77 Sunset Strip. He also appeared in the 1978 classic film Grease as the host Vince Fontaine. With his comb as his props, this enormously popular actor became known to many as the industry's first teen idol.
Over the course of his career, he was able to garner huge pools of fortune in his name and that made a significant impact on his credit score as well.
Although his childhood was difficult, he strived so hard to pave his way into the entertainment industry. Everything was going well and he's pretty much enjoying his life as a retiree. However, he later passed away in his home in Santa Monica because of natural causes last January 8, 2020. We hope that Byrnes has made several investments to keep his wealth.
NICK GORDON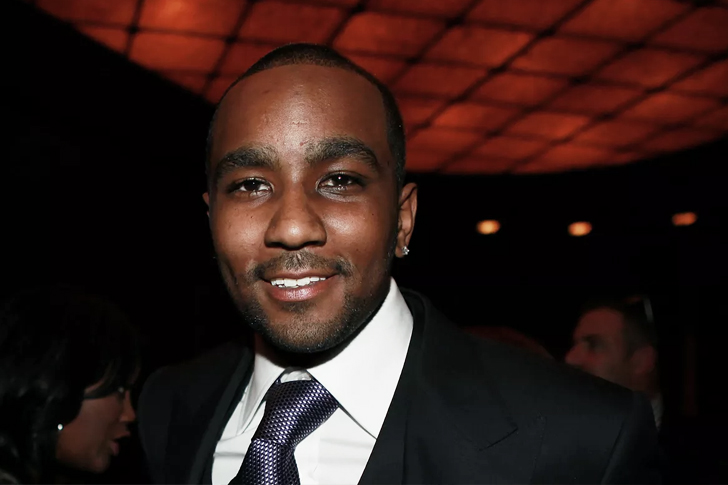 Back in his prime, Nick Gordon shared a fair amount of controversies in his young life. For those who don't know, he used to be Bobbi Kristina Brown's partner, the daughter of the legendary singer Whitney Houston. That sparked huge rumors in Hollywood since he's considered a very close family friend, though the singer Whitney Houston did not formally adopt him. He was often called "big brother" by Bobbi.
The two almost went through their wedding, unfortunately, Brown was found unconscious and passed away a couple of months later. Though the couple have announced that they are married, Brown's lawyer said that they weren't. Many lawyers speculated that he had something to do with the incident with his partner's demise. A few years later, he was found lifeless for a possible opioid overdose. His lawyer confirmed his passing but did not release the cause of death yet.
MANU DIBANGO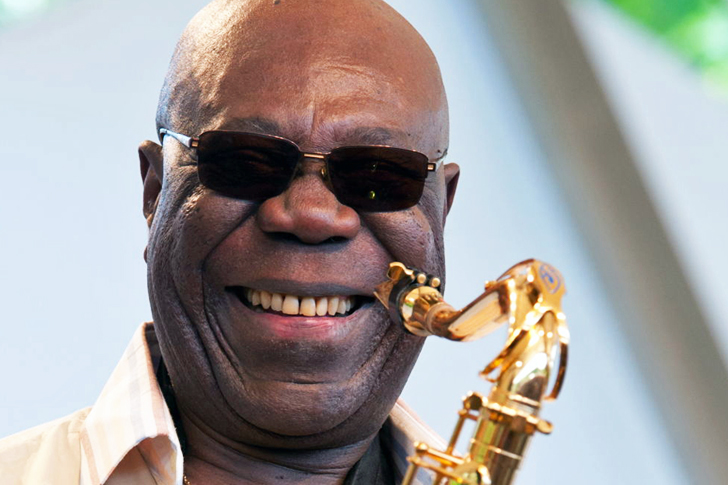 The iconic Manu Dibango from French Cameroon was one of the top Saxophone and vibraphone players in the industry. In fact, he's considered a legend for his funky jazz music. Since he came from Cameroon, he also developed a musical style that made him an expert in fusing funk and Cameroonian music. His 1972 singer called Soul Makossa will forever be remembered as one of his prized songs. Dibango spent decades in the industry as a top-notch instrumentalist and songwriter.
His lawyers must have been busy in his two lawsuits against Jackson and Rihanna, both of whom used lines from his songs without permission or credits. He has planned everything for his retirement from his finances down to his insurance plans. However, he fell into the clutches of the novel coronavirus last March in Paris, France. His loss was a great deal in the jazz music scenes. However, his legacy will forever remain.
LEXII ALIJAI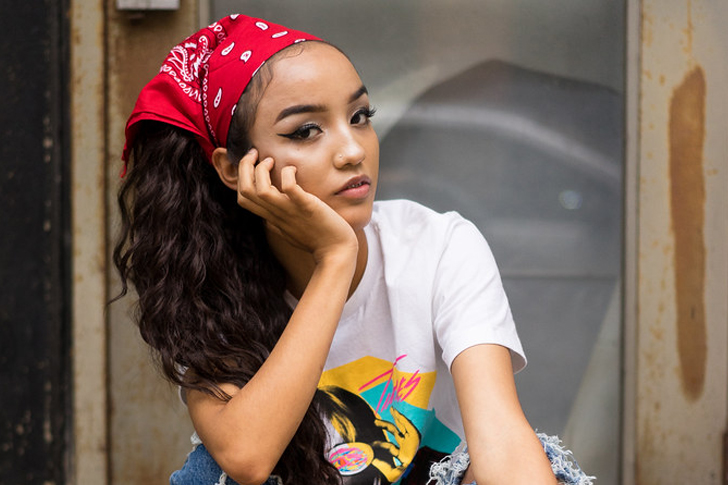 Alexis Alijai Lynch or professionally known as Lexii Alijai was one of the rising artists in the American rap and hip hop scenes. She had a huge fanbase on social media platforms and released a couple of mixtapes during her late teenage years. In collaboration with her fellow rappers, she was able to record some albums that hit the Billboard. Overall, she showed tremendous upside in her career and talent and we are pretty sure she'd also get an over the top credit score.
However, things fell apart after her body was found lying around from a possible mixture of fentanyl and ethanol in her system. Many of her peers and close friends mourn on the loss of a promising star and most of them dedicated some of their songs to her. Although it was ruled out to be suicide, the family insisted that it was accident. Her family must seek the expertise of a competent lawyer to unearth the truth.
NEIL PEART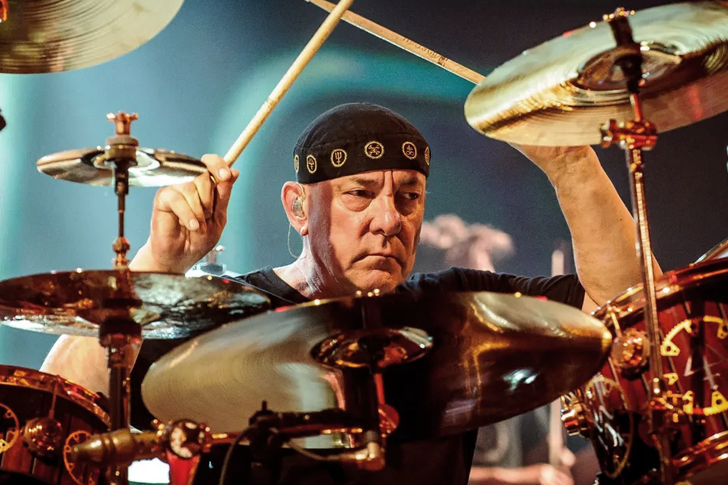 Neil Peart rose to prominence as part of the Canadian progressive rock band Rush. He held the drumsticks and typically wrote many songs for the band. Because of his sleek drum rolls, he managed to get the attention of most of his peers and he was awarded a spot in Modern Drummer's Readers Poll Hall of Fame back in 1983. That made him the youngest drummer to have ever held such honor.
He could have held that honor if he was careful of his health. He passed away earlier this year because of glioblastoma, a type of brain cancer, and his medical insurance can only do so much. His passing was a huge loss in the music industry and that was even acknowledged by many of his peers in the industry. He could have put his investment money in so many ventures if only he was still alive. His memory will live on in the hearts of his fans.
FLOYD CARDOZ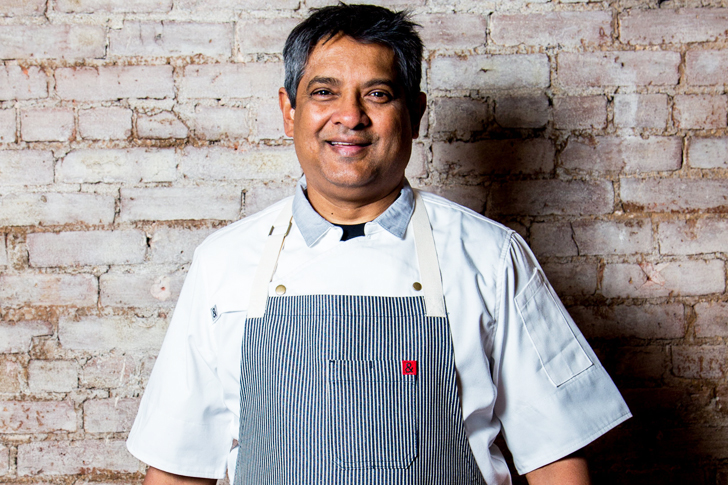 Celebrity chef Floyd Cardoz was a known figure in the culinary side of Hollywood and New York. He was the winner of Top Chef Masters back in 2011 and he later ventured in the culinary business as his main investment. He is widely known for how he infused warmth and spice in his cuisine. Chef Cardoz then established a couple of his restaurant chains around New York and became famous for his signature Indian flavors mixed in western dishes.
Unfortunately, he succumbed to the clutches of the dreaded Coronavirus last March 25, 2020, in Montclair, New Jersey at the age of 59. He could have done more wonderful dishes if he didn't fall victim to the global pandemic. It is with dismay and regret that we remember Cardoz's memory as he was still years away from his culmination. His legacy is inculcated in the hearts of many people.
BUCK HENRY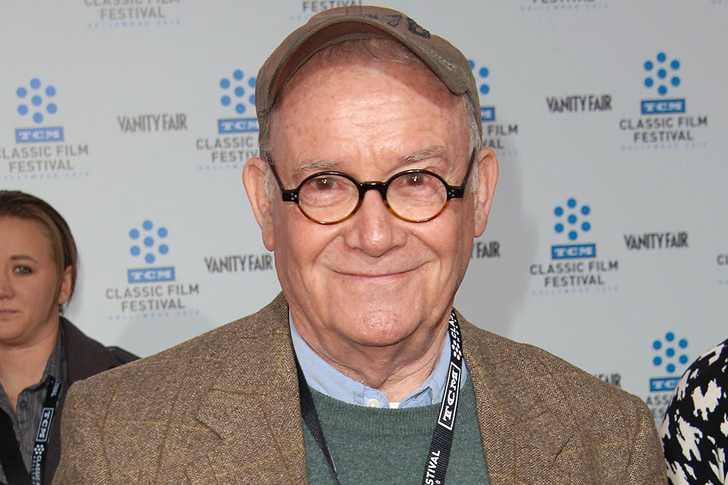 The famous actor, director, and screenwriter Buck Henry was one of the premier personalities in Hollywood back in his prime. His name was part of many classic projects such as the 1978 film Heaven Can Wait, The Graduate in 1967, and the 1972 comedy film What's Up Doc? His top investment planning in his early days paid off and he retired earlier than expected.
However, he passed away last January 8, 2020, of a heart attack at Cedars-Sinai Medical Center in L.A. at the age of 89.
He may have been gone from this world but the legacy he left will forever be remembered by his peers. If you are an avid fan of Buck Henry, let us show our love and support by watching his movies or TV shows and share to all the people we know that he is truly one of the greatest actors they can ever see in their lives.
MATTHEW FABER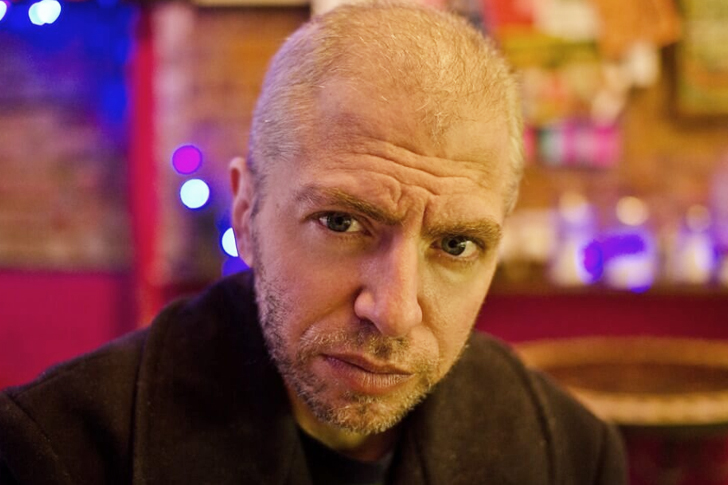 Actor Matthew Faber may not have the biggest name in the mainstream Hollywood scenes but he's one of the favorites figures in many cult classic films. He has tremendous upside when it comes to his acting skills but failed to land significant roles that would put him in a great spot in his field even though he was put alongside Jennifer Lawrence in the film called Devil You Know.
Despite that, he never showed any signs of financial troubles and bankruptcy throughout his lifetime.
He didn't even have any mortgages and personal loans. Last March 20, 2020, his passing was made official. He was just 47 and natural causes might be the primary reason for his death. Most of his colleagues easily place him as a hidden gem of the industry. Faber could have been given a big break with the degree worthy for nomination but it was too late.
MARK BLUM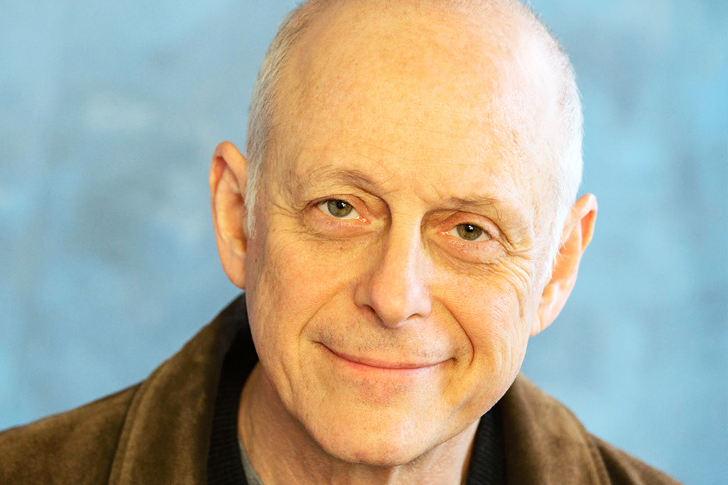 Mark Blum was a famous actor in the theater, film, and television and has a solid run in Hollywood thanks to his unparalleled talent in acting. Blum received a triumphant status in his career after appearing in famous films such as Desperately Seeking Susan, Crocodile Dundee, and Mozart in the Jungle. With that, he was able to build up a solid credit and business venture suitable for his retirement.
However, his legacy was put on a halt after he died at the age of 69 due to complications of the global pandemic that is plaguing our society today, the dreaded Novel Coronavirus. Another fallen legend, Blum could have made a couple of blockbuster films if he was still living. Indeed, this virus is a pestilence, it can end all the normalcy in the world. We just hope that we all have a good insurance premium to take care of our family if ever we get sick.
DAVID SCHRAMM
David Schramm is probably well remembered for his role as Roy Biggins in the hit sitcom Wings. Aside from his successful run in both the film and television industry, he also made a name for himself in theater works. His name appeared in many film credits throughout the years and became a well-respected figure in his craft. He has a number of skills that people from the entertainment industry remembers. After five years in stage acting, Schramm reached the highest point of his career.
From then on, he has accepted plenty of amazing projects and played them pretty good. Unfortunately, he passed away last March 28, 2020, at the age of 73. The cause of death is still shrouded in mystery. However, his closest friends and family members recently announced that a heart attack was the cause of his demise. A successful man such as David Schramm was surely prepared for his retirement. It may have not been reported but he must have had some investments and insurances for his family.
ALEXIS EDDY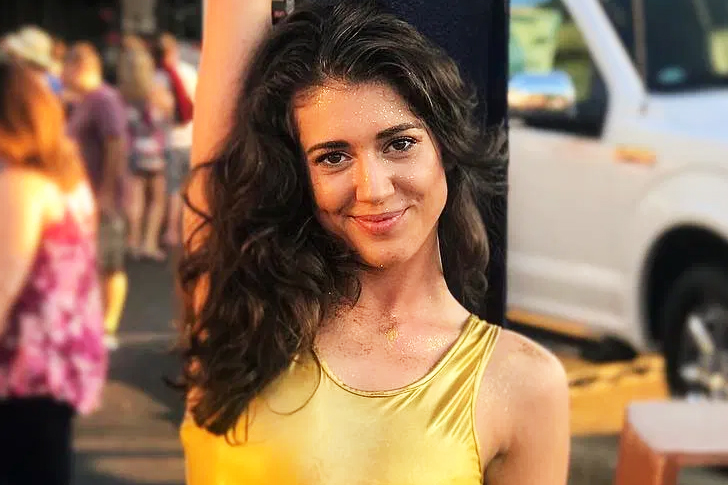 Alexis Eddy has been introduced to the spotlight thanks to her part as one of the contestants of the reality dating show Are You the One? When she was inside the house, Eddy had many partners. She was trying to match herself according to the matching criteria set by the show. She was also vocal about her family's background. Her personality and behavior were liked by her followers.
She had a huge fanbase on social media as well and many of them joined her in her journey from an individual who was in the taphole because of substance abuse and her struggles in putting up a better version of herself, free from any toxins in her body. To her credit, she even posted pictures of her and her father showing their sobriety. She showed plenty of gas on her tank in that regard and Eddy's story became an inspirational one. Unfortunately, she was found lifeless last January 9, 2020, after a 911 call alerted the authorities.
JOE DIFFIE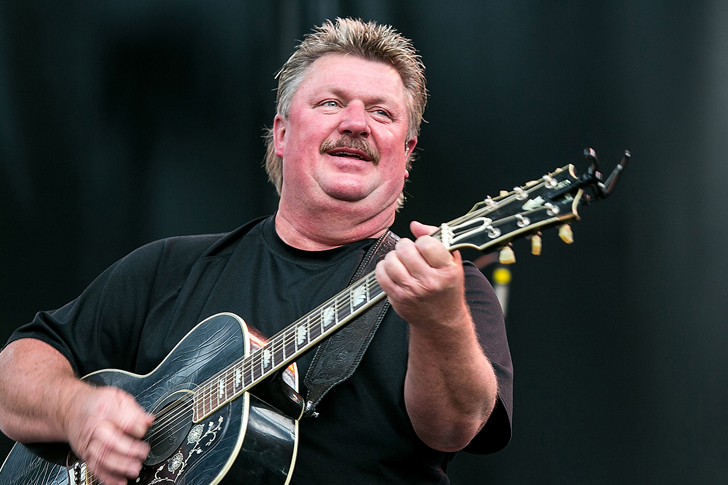 The Country music specialist Joe Diffie was one of the top brass in that field. He produced a couple of chart-toppers that made him one of the elites in that regard. Because of his excellent talent, he was able to grab a couple of prestigious awards coming from respected award-giving bodies such as the Male Vocalist of the Year from Cash Box. He also managed to get a hold of a win in the Grammy Awards for the Best Country Collaboration with Vocals in 1998 and was nominated for the same award in 1993 with Mary Chapin Carpenter.
However, on March 27, her family announced that he tested positive for the dreaded Novel Coronavirus. After receiving treatments from his medical insurance and healthcare professionals, he was later found dead from complications. Indeed, the virus does not choose who to infect. Once you contract the disease, you're chances for survival are no better whatever your position in life is. We just hope that Difie had prepared for his retirement earlier on and made for himself a good insurance plan and efficient investments.
STAN KIRSCH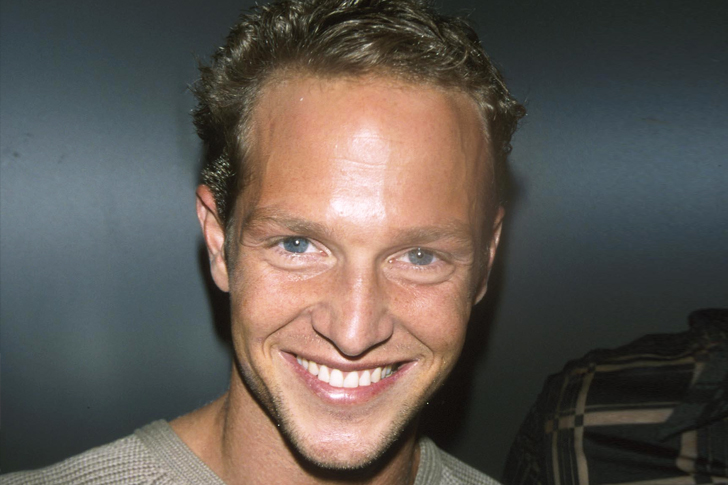 Stan Kirsch started off his career as a child star and appeared in a couple of advertisements including a series of ads for Campbell's soup commercials. A couple of years later, he returned to Hollywood and starred in the show Highlander: The Series as Richie Ryan, which earned him a spot as one of the greatest sidekicks at that time. Things were going smoothly for his career and he decided to step up his game and try his luck as a screenwriter and director.
However, in the past couple of years, he might be facing difficult challenges and decided to cut short his life and committed suicide. He was reported dead on January 11, 2020, at 51 years old. Fans don't know if he's facing bankruptcy or something so his death is still shrouded in mysteries. To that end, his mysterious death will only unfold if there will be a credible person whom Kirsch has confided, and who would tell us the real reason.

Andrew Jack was one of the unfortunate victims of the deadly COVID-19 pandemic. He passed away last March 31st, 2020 which marked one of the saddest times in the lives of his closest friends and families. He's 76 at the time of his passing and pretty much enjoyed his life to the fullest. His widow and third wife remained with him until his last breath.
He was one of the top actors of his class and over the course of his career, his name appeared in more than eighty movie credits, which says a lot in terms of his successful run in the entertainment scenes. He recently portrayed the character of Callan Ematt in a couple of Star Wars films. The enormous success he achieved in his career should have made him prepare for his future. He must have had several investments in the right places and retirement plans.
ROCKY JOHNSON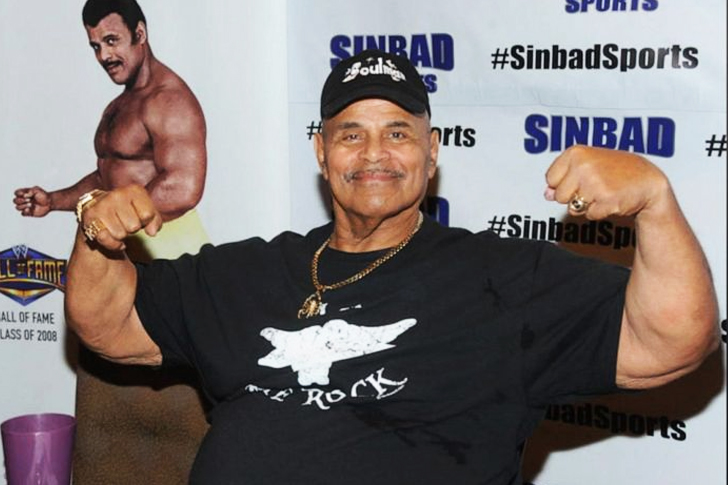 Rocky Johnson came from a family of professional wrestlers. He and his family are not just your regular run-of-the-mill wrestlers, in fact, the blood running through their veins is the blood of world-class wrestlers. They were the first black men to hold the WWF championship. For those who don't know, he's also the father of former WWE superstar now actor, Dwayne "The Rock" Johnson.
He retired in the early part of the 90s and with the smart investment he laid out years prior, he managed to get very nice retirement years.
However, all of these came into a halt after he passed away on January 15, 2020, at the age of 75. Doctors said the cause of death points towards pulmonary embolism. It was painful for his family but assurances were made that his family will not suffer bankruptcy because he prepared for his retirement early on and he raised his children, including Dwayne, well to be his future.
ADAM SCHLESINGER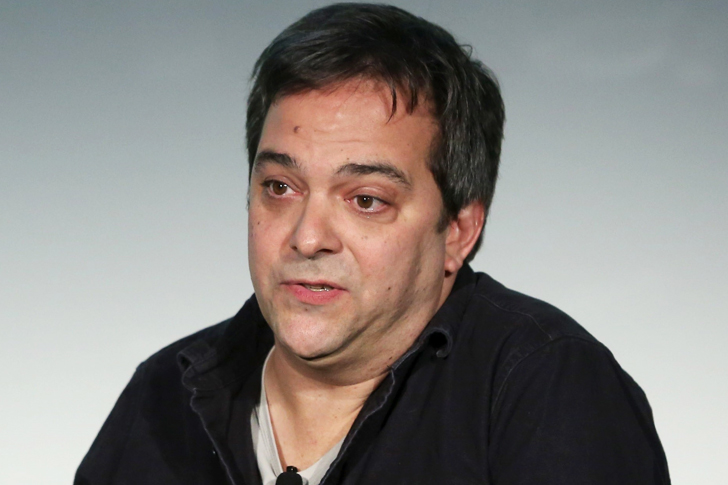 Adam Schlesinger is known as a man filled with talents in many facets of the industry. He was one of the top singers and songwriters of his time. He also appeared a couple of times as a record producer. However, his talent in playing instruments such as guitars, keyboards, and drums was considered one of the best in the music landscape. He was known to have worked in theater, television, and he had his own production work.
We are not sure if his degree in philosophy back in the days has something to do with his success of not. Like most people nowadays, he also fell victim to COVID-19 and died because of complications in a hospital in New York. He was 52 when he passed away and he's a big loss in the industry. Adam Schlesinger had somehow managed to make some good investments for his family' future.
NORMA MICHAELS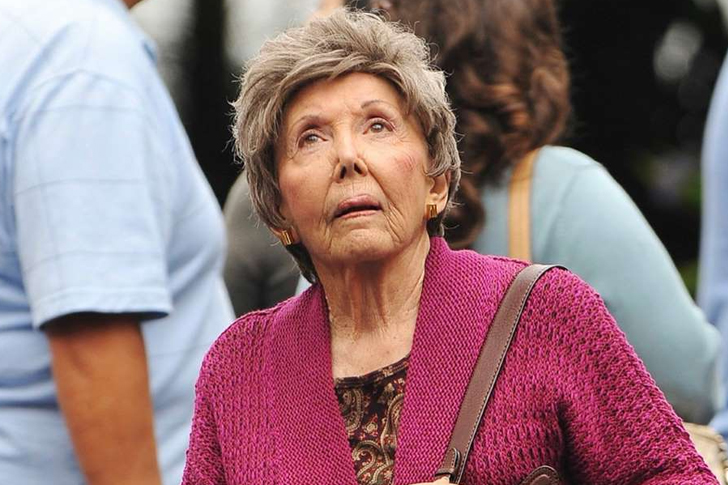 Norma Michaels has one of the most successful careers in the industry. She dominated the entertainment scenes for nearly six decades. Her television credits include several sitcoms that were greatly loved by people like the 2 Broke Girls and Modern Family. She also had a thriving career in the movie industry. With that kind of career, we bet she never faced any issues financially, especially crossing the bankruptcy line.
However, news broke out last January 11, 2020, that Norma Michaels passed away in her home in Palm Spring, California, which shocked most people in the industry. After all, she's considered a legend that's considered head and shoulders above her competition. The reason behind her death point towards natural causes. She had made her entire life a very happy and meaningful one. Michaels pretty much enjoyed her life and passed away at the age of 95 years old.
ELLIS MARSALIS JR.
Ellis Marsalis Jr. was one of the top brass when we are talking about Jazz music. He was the Patriarch of the Marsalis Musical family. His children followed his footsteps, who became popular musicians as well. He was a well- respected pianist and educator that provided wisdom and shared useful techniques when playing music. Well, we could expect nothing less from a man who earned his degree at Loyola University New Orleans.
Sadly, he also passed away last April 1st because of complications from Novel Coronavirus. He was 85 at the time of his passing and the music industry lost one of their finest men. He and his sons could have been a wonderful group of musicians who would rule the world of jazz. We also saw great legends from the Jazz community send their regards to his family as they provided their parting words for their dear friend.
TERRY JONES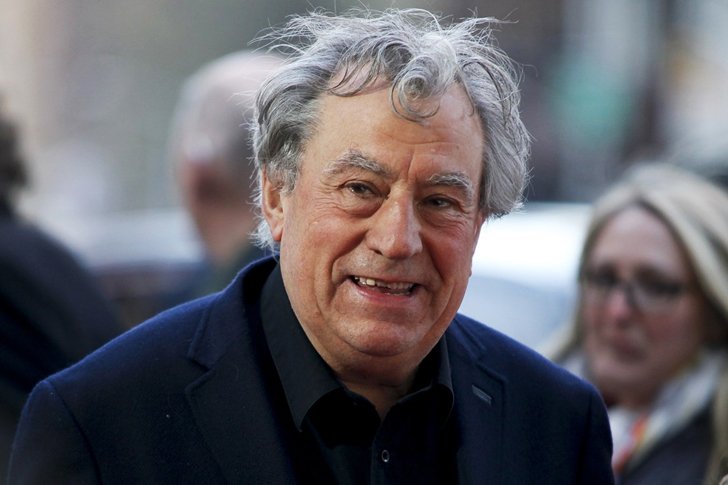 Terry Jones is known around the industry because of his genius mind when it comes to comedy. After he earned his degree in English from the prestigious Oxford University, he and his friend, Michael Palin, decided to try their luck in a couple of British television shows. It all paid off and they both became successful over the years. They first appeared in high-profile British comedy programs and afterwards Jones made a lot of writings and published them, all of which were his investments for his future.
He was a well-respected medieval historian and he has written several documentaries in those eras. In the later part of his life, he was diagnosed with colon cancer and underwent a couple of cycles of chemotherapy. He overcame his condition with minimal hiccups. However, it was later discovered that he has primary progressive aphasia, a form of frontotemporal dementia. He died on January 21 of this year from complications of his illness.
JOHN "BUCKY" PIZZARELLI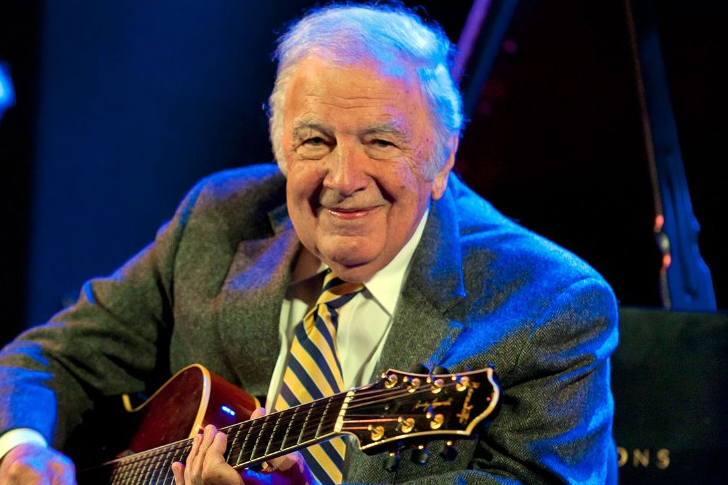 The year 2020 is a sad year for the people who love Jazz music since many of the icons in their field passed away one after another. This was also the case for John Paul "Bucky" Pizzarelli. A father of three, two of his sons are also in the field of Jazz music. Being in the entertainment business means so much as to make a surprisingly well-managed investments for the future for his family.
He's one of the top jazz bassists out there and he's widely recognized by most of his peers in the industry. In fact, many music legends shared a word or two with him in the past and that shows a lot when it comes to what he can offer on the table His medical insurance and the group of people attending him wasn't able to save him from the dreaded COVID-19 and passed away on April 1st, 2020.
DAVID OLNEY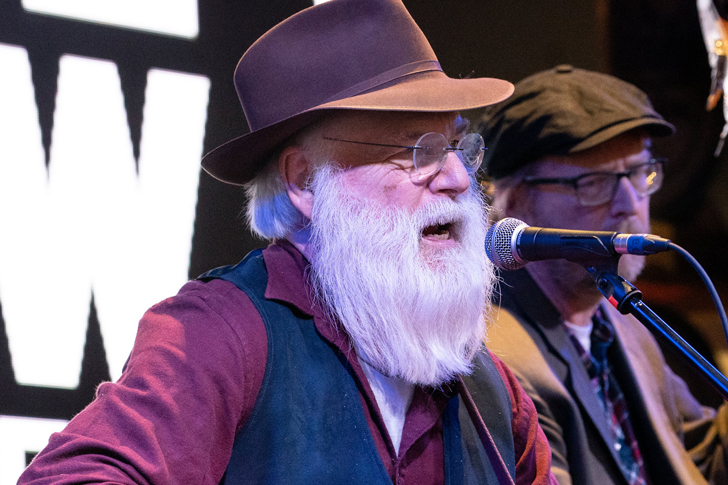 David Olney's name was part of the music industry for more than five decades. Overall, he has produced more than twenty albums and was one of the top artists in that regard. Being a famous American folk singer-songwriter, his songs were covered by renowned singers such as Linda Ronstadt, Emmylou Harris and so on. He also lost his life in an honorable way for any performer – during a live performance.
It all happened at a music festival in Santa Rosa Beach, Florida. He was 71 years old at the time of his death and he's pretty much shocked the whole music industry with his passing. We know he lived a pretty comfortable life and he did everything in his ability to keep his family from any threats of bankruptcy. He definitely made a safe investment plan for the future to avoid the necessity of personal loans and mortgages.
LEE FIERRO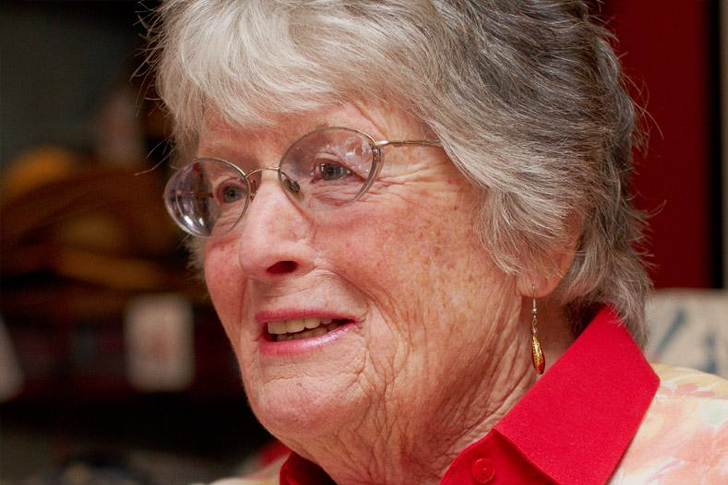 Lee Fierro only had a short career in mainstream Hollywood but her name appeared in a couple of movie credits coming from legendary films such as Jaws and its third installment called Jaws: The Revenge. Well, just to make matters clear, she spent most of her life as a theater actress and as a theater director. Over the course of her career, she mentored close to 1,000 aspiring actors and actresses.
Because of her impact in her field, she was named "Woman of the Year" coming from Women Empowered to Make Healthy Choice.
She also lost her life against COVID-19 last April 5th. Another legend and fallen artist in the outrage of the Novel Coronavirus. Fierro became successful when she enlisted in the Jaws franchise. We hope that she had prepared for her retirement by having a profitable insurance plan and an investment with significant capital.
TYLER GWOZDZ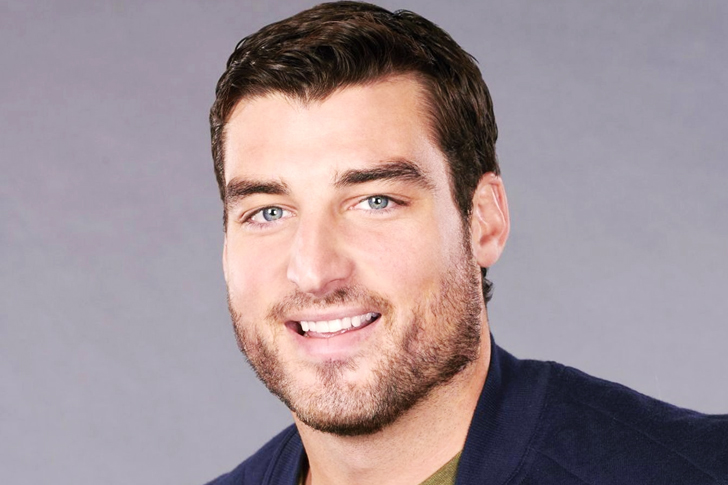 Tyler Gwozdz was one of the contestants of ABC's The Bachelorette. He appeared in the 15th season of the show and shocked his peers when they learned that he passed away last January 22nd from an overdose. He was only 29 years old when he was found unconscious in his real estate investment in Florida. Gwozdz was rushed to the hospital but was already in a critical state. He eventually lost his grip and passed away last January 22nd.
He never had a chance to achieve his dream as a clinical psychologist. It is truly a big loss that Tyler Gwozdz is not here anymore. It is also a big regret if he hadn't made for himself an insurance for the future. There was no report anywhere about his investments. If that is the case, his family will suffer the feat of bankruptcy and resort to mortgages and personal loans.
JAY BENEDICT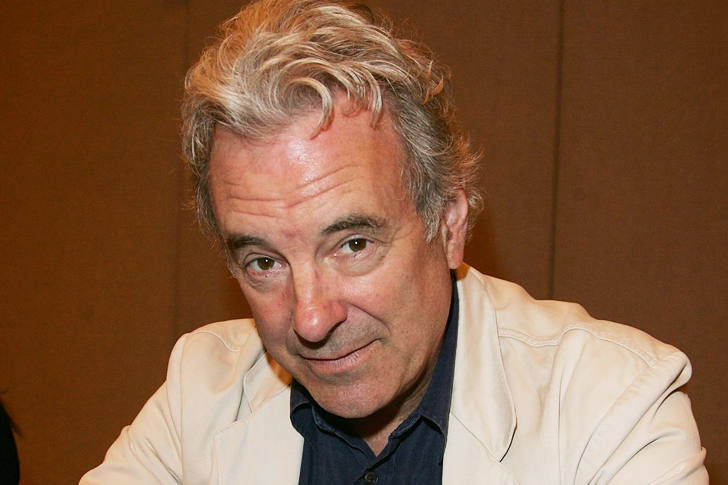 Jay Benedict was an American actor who made a living in the entertainment scenes overseas. Most of his projects were British films and television shows and his most memorable role was his part as Doug Hamilton in the soap opera Emmerdale. Aside from his reputation in the British cinema, he also made a name for himself around Europe and performed in a couple of shows in France and Spain. He was active in both television and film, which was evident in his prolific career.
He mostly starred in British television and film because although he was American, he was of French descent and the fact that his family migrated to London gave him the chance to be exposed in British entertainment industry. Benedict practically started his career investment in the UK. We are sure he pretty much had a well-planned investment for his retirement. Unfortunately, he was part of the many people who fell into the clutches of the Novel Coronavirus.
JIM LEHRER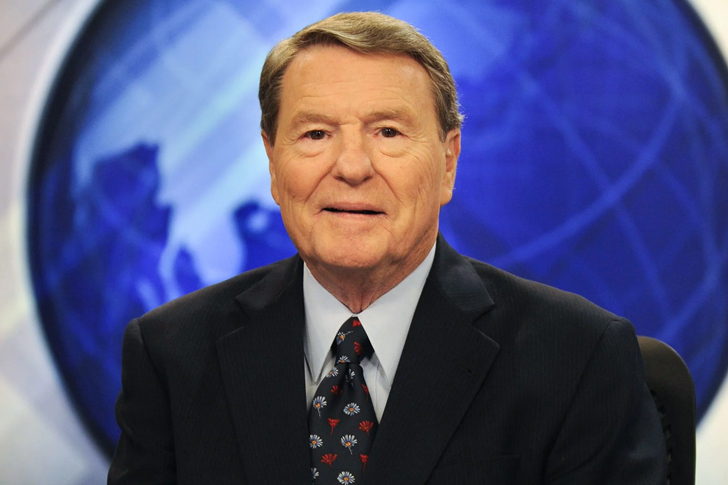 Jim Lehrer is a well-respected journalist, novelist, screenwriter, and overall great talent with huge upsides. Last January 23rd, he passed away at the age of 85 which marked the date where the industry lost one of their greatest personalities. He spent the majority of his career as a journalist and a news anchor for the PBS NewsHour. Jim Lehrer's most memorable project was his coverage of the Watergate Scandal.
He also covered almost all of the major events that happened during his more than three-decade stay with PBS.
He really put his degree in journalism to good use. Lehrer was a gigantic figure in journalism who was known for his tenacity and dedication to his job as a professional journalist, screenwriter and playwright. His delivery of the network's evening program was in-depth and clear and people admired him more for that. He must have had investments for his family considering his work ethic.
JOHN PRINE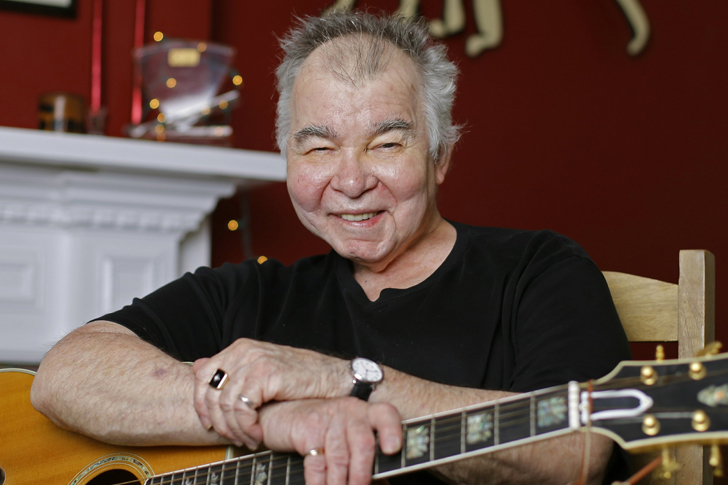 John Prine is another icon coming from the country-folk side of the music industry. He made a living during his prime as a singer and composer with a uniquely humorous take in most of his songs. In some cases, he even placed a couple of protest lines in his lyrics coming from some of the most major happenings in society in his songs.
Prine faced a couple of health issues in the past that needed intervention from his medical insurance and his personal medical professionals.
However, he still met his demise last April 7th from the clutches of the dreaded COVID-19 pandemic. Another fallen superstar from the fury of the Novel Coronavirus. He was a Grammy-award winner who combined literary genius with a common touch. He chronicled the struggles of the working class his songs and changed the notion of American roots in music in the modern world.
JOHN KARLEN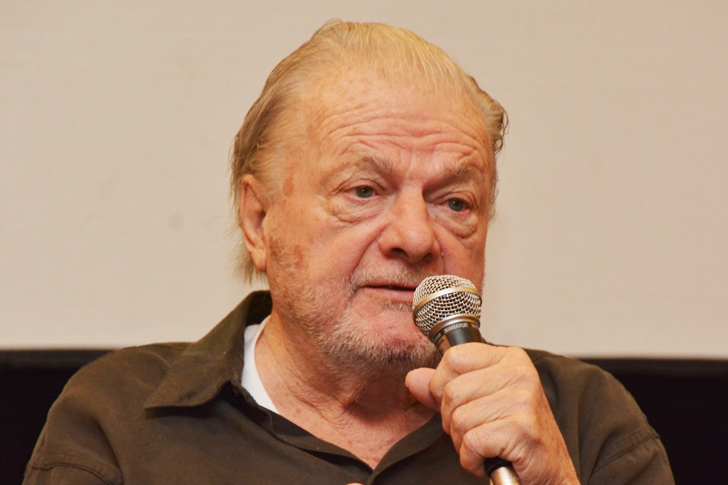 John Karlen was an exceptional talent in Hollywood. In fact, his skills easily earned the respect of his peers after he portrayed multiple characters in one show. He showed this iconic skill in his performance in the ABC's soap opera Dark Shadows. He also starred in several other soap operas and television programs. He earned a wide variety of recognition and respect because of that while building up a huge pool of cash investment that he can use in his retirement years.
Not to mention the insurance plans that he made for his family. However, on January 22nd, his heart failed him, he suffered a diagnosis known as congestive heart failure and he was announced dead later that day. He was 86 years old at the time of departure and he will be forever in the hearts and minds of his peers. He will be remembered as another legend in the entertainment industry.
HAL WILLNER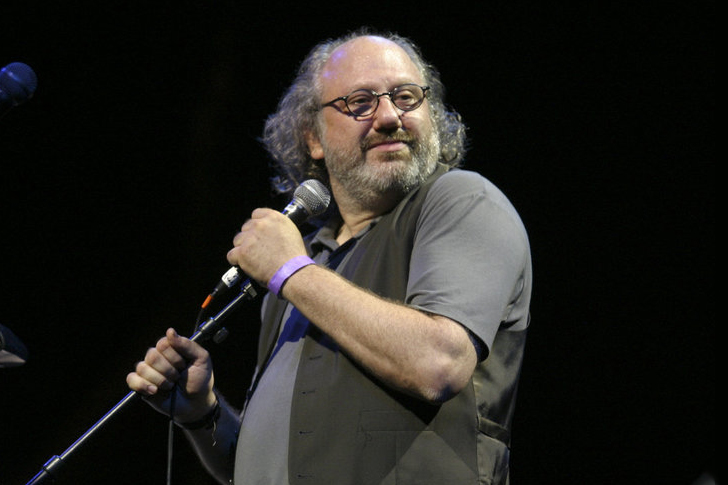 Hal Willner was one of the key figures behind some of the most famous albums in history. He was known to put together tribute albums and events which featured various artists and musical styles. He also worked in a couple of television shows including a lengthy stay as the sketch music producer such as Saturday Night Live during the '80s. That's just one of the successful strands of his projects and that earned him solid credit scores most of his life.
The enormous success of his career was followed by a cash flow that's big enough to support his family for a long time. He must have had investments put in place as well. Unfortunately, his life was part of the millions of people that fell ill and passed away because of the complications brought by the global COVID-19 pandemic just last April 7th at the age of 64. Once again, the proliferation of this virus killed yet another key figure in the entertainment industry.
KOBE BRYANT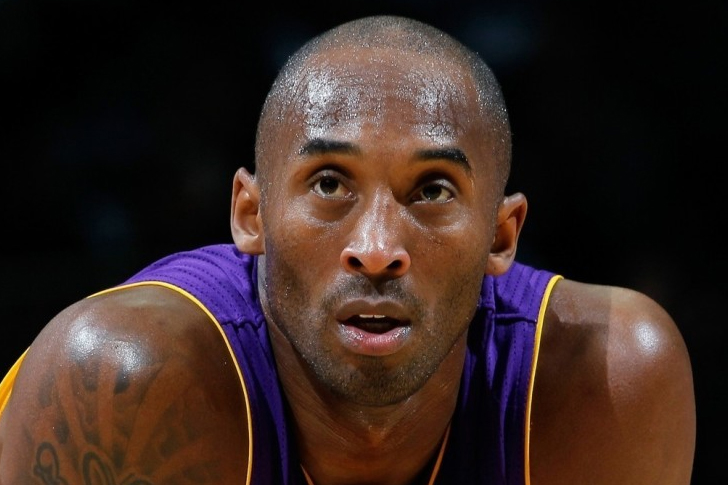 Kobe Bryant sent huge shockwaves after his passing not only in the athletic scene but on the global scale as well. He was one of the best players that ever played the game of basketball and considered as the best person that ever wore the purple and gold jersey of the legendary franchise Los Angeles Lakers. He pretty much had a great deal with his financial advisor since his net worth just keeps getting bigger and bigger every year.
However, at the age of 41, he and his daughter together with a couple of other persons were caught up in a helicopter accident which eventually cost them their lives. His net worth is more than enough to support his beloved family that he left behind. His young wife was left with the huge responsibility to raise his children. However, it would be much easier as Kobe Bryant was responsible enough to put everything in place from his investments up to his insurances.
ALLEN DAVIAU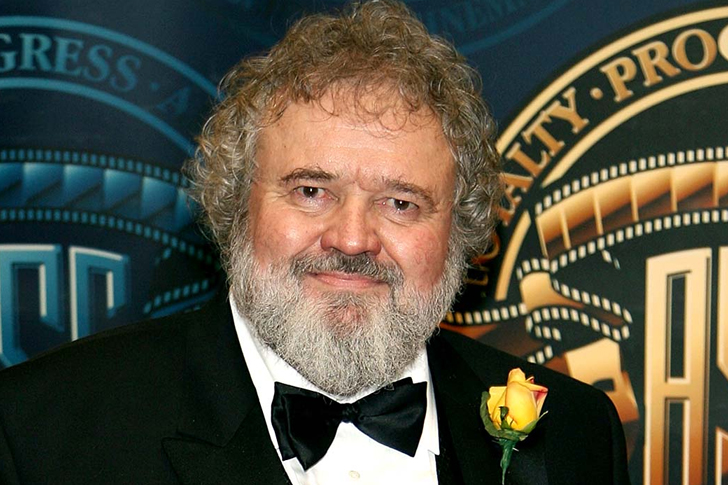 Allen Daviau had one of the most brilliant minds in entertainment history and he positioned himself to a great degree after he joined forces with another individual that is considered one of the top filmmakers of all time. He has made quite a number of films, but his works with Steven Spielberg truly elevated his craft to a whole new level and to a much higher position in the industry.
With his collaborations with Spielberg, he received Academy awards nominations and one win, which can be the ultimate award in the life of each member of the entertainment industry.
His works will forever be remembered, especially after passing last April 15, 2020, from complications of the Novel Coronavirus. He was 77 years old at that time at the popular retirement community of Motion Picture & Television Country House and Hospital. We are sure he already immortalized his legacy in the industry with all of his achievements during his lifetime.
MARJ DUSAY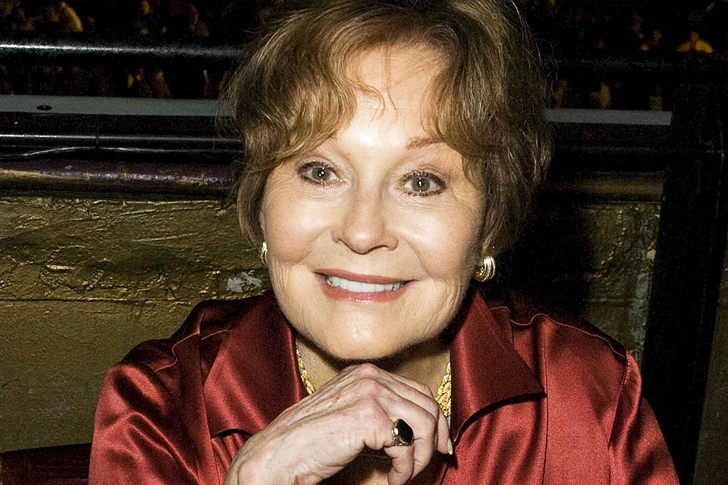 Marj Dusay was one of the premiere actresses in the industry during the 70s in many soap operas that appeared during that decade. She appeared in many television shows in the 1960's and 1970's, which made her extremely popular to the public and by few of the producers and directors of her time. She became a household name for her role as Alexandra Spaulding in the longest-running drama series in American cinema history, Guiding Light.
She pretty much had a solid career compared to most of her peers. She never even once reported that she had issues with her finances, let alone filed any bankruptcy reports. She must have planned her expenses well with her Financial Advisor and put all her investment in the right places. However, she shocked the industry after her camp announced her passing because of natural causes last January 28th at the age of 83.
HILARY HEATH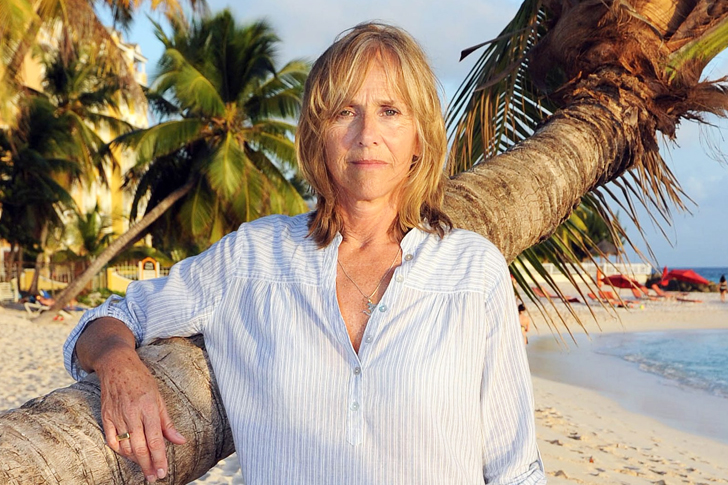 Hilary Dwyer or professionally known as Hilary Heath was successful in many industries that she took part in. As an English artist, Heath was able to portray her roles in Wuthering Heights and Witchfinder General very well and, thereby, earning her the recognition she deserved. She was a famed actress and film producer as well as a seasoned veteran when it comes to investments. She precisely sought the advice of her Financial Advisor when it comes to her investments.
In her professional career in the entertainment landscape, she was able to appear in a couple of great projects that will go down as classics. Her performance in London stage will be especially remembered by the British people because she carried her role artistically. On March 30th, 2020, her legacy was put to an end because of the complications she suffered in the hands of the deadly Novel Coronavirus. Her passing sent a huge shockwave in the minds and hearts of her two children.
ALLEN GARFIELD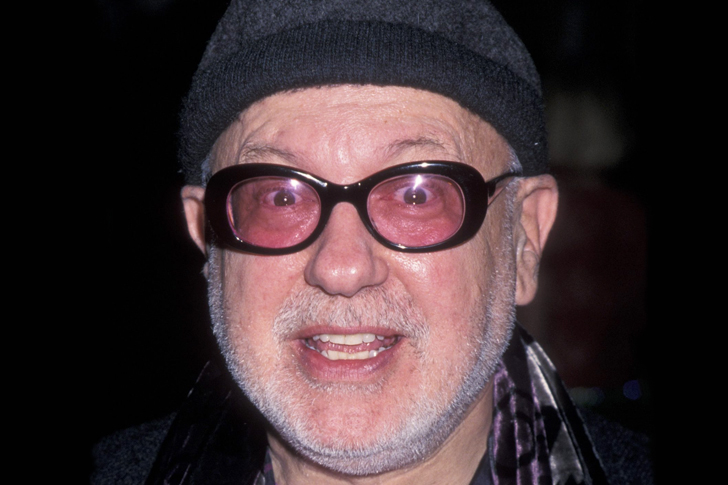 Allen Garfield had a pretty solid career as an actor during his time in front of the camera. However, for those who don't know, he used to be a sports reporter boxer right before he entered the world of show business. He was known for playing the villain such as corrupt businessmen and politicians.
We are not sure if he's worried about insurance or something but we are certain that the entertainment landscape offers a bigger cash pool than amateur boxing so his choices were clear already.
Another thing that we are certain of was his employment of a Financial Advisor to manage his wealth and gear his investments in the right direction. Overall, his legacy will continue to live on in more than 100 films and television shows he took part in. At the age of 80, he also fell victim as one of the casualties COVID-19 pandemic in California last April 7th, 2020.
KIRK DOUGLAS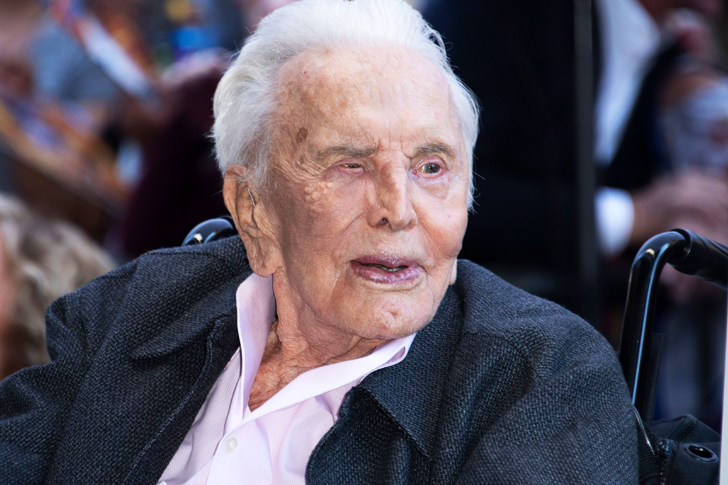 Kirk Douglas showed to his fans what it means to become a top-notch artist in the industry. He excelled as an actor and also showed brilliant skills as a producer, director, and writer of various programs throughout his career. He received numerous awards from different award-giving bodies. His success and contributions to the industry are recognized until today. He probably shared some of his skills with his kids back in the days since most of them also became pretty successful figures in show business as well.
Over the course of his career, he managed to garner a huge pool of cash without having to worry about loans and other minor financial stuff. His wealth was well-placed and probably well-managed by a Financial Advisor. He won't need to worry about his children because they have amassed their own wealth by themselves. However, he shocked the entertainment scenes after his camp announced his passing on February 5th, 2020 at the age of 103.
JULIE BENNETT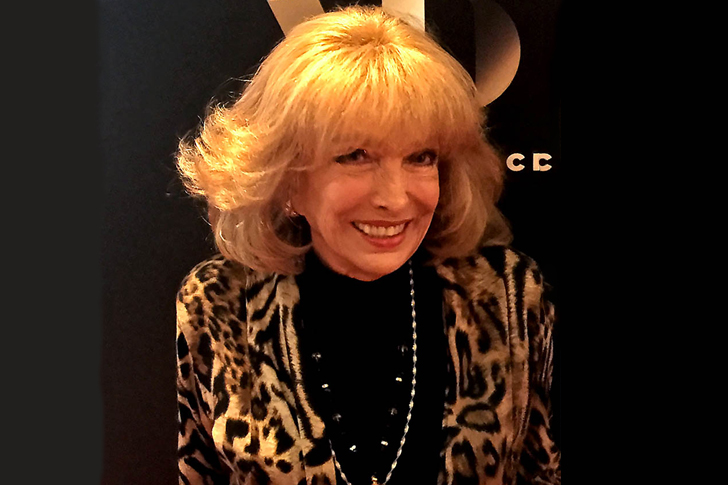 Julie Bennett was not only a great actress, but she also exhibited a charming persona that provided her projects in and around Hollywood for most of her life. She was one of the top theatre and on-screen actresses at that time. Bennett even lent her voice in a couple of studios and worked as a voice talent from the 50s up until the early 2000s. She was also spotted dealing with real estate investments as a realtor while she was outside Hollywood.
With that, Bennett's heirs will not suffer bankruptcy. Last March 31, 2020, at the age of 88, she passed away because of the complications she got from COVID-19. Bennett's age posed her to be vulnerable to the virus that's why she contracted the disease easily. People mourns for her death and her success in the entertainment industry is worthy of the celebration of the person herself, the renowned Julie Bennett.
KEVIN CONWAY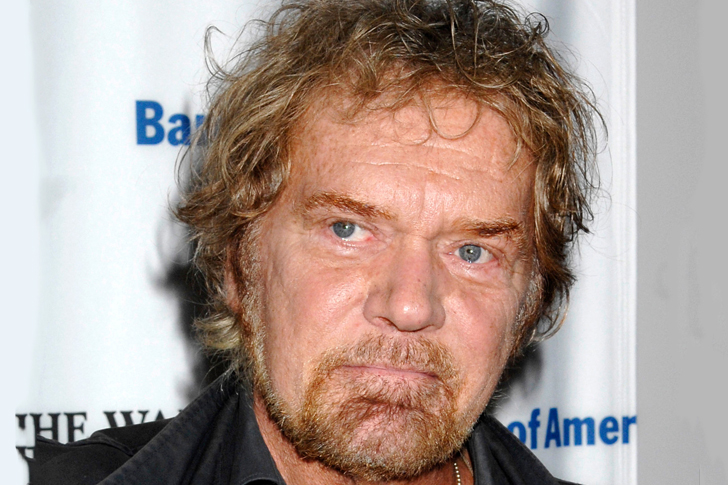 Kevin Conway hit the jackpot after landing a role in the 1972 film Slaughterhouse-Five, which was based on Kurt Vonnegut's novel. He also starred in various other films and appeared in few television programs such as The Good Wife. He later found a successful career in both film and television after his name appeared in many ending credits of famous programs of the past. His successful career as an actor both on-screen and theater gave him immeasurable fame and fortune.
His age allowed him to plan for his retirement including insurances. He probably made some investments all over the place although it was not officially reported. All of that ended after he suffered from a heart attack on February 5th, 2020 that took his life, which shocked his family and friends. Kevin Conway was 77 at the time of his death and he is a huge loss in the entertainment industry.
ROY HORN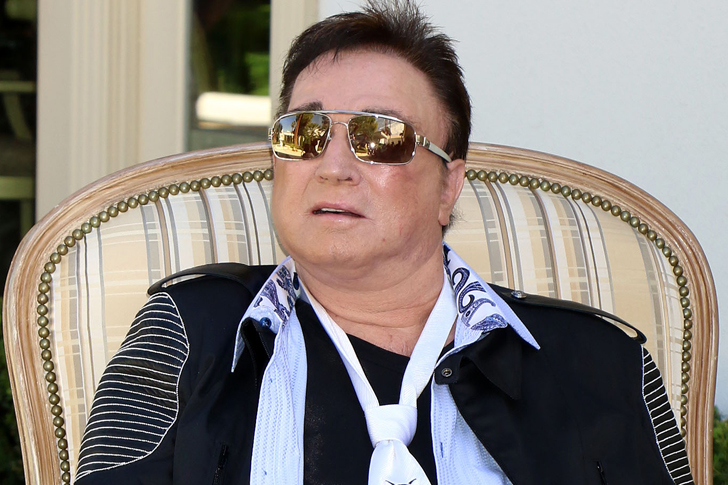 Uwe Ludwig Horn or professionally known as Roy Horn was part of the dynamic duo of Siegfried & Roy. They founded this group while they were at the Mirage Resort and Casino, which is known as a top destination in Vegas. Magic shows were alluring during his time just as it still is in the present. Many people used their credit cards and booked a slot for their show.
From 1967 until he stopped performing when a tiger attacked him in 2003, he has amassed a massive net worth to care for himself and his family.
Roy Horn also became one of the fallen victims of the on-going global pandemic and passed away last May 8th, 2020 at the age of 75. Siegfried Fischbacher, his partner, expressed his deepest condolences to the family of his lost friend. He even mentioned that the magic industry lost a great talent and his thoughts were also shared by many of his peers in show business.
ORSON BEAN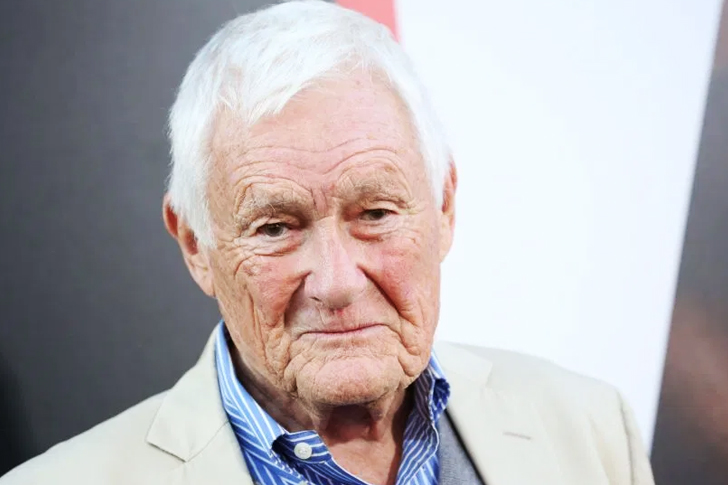 Orson Bean is considered a legendary figure in show business. He's a well-respected film and television actor, especially during the 60s and 70s. He was also a famous comedian and writer He also showed his prowess in hosting and working behind the scenes as a director and producer. He was truly a well-rounded talent that showed strong sides of his personality in multiple facets of the entertainment landscape.
Even in the past couple of years, he showed no signs slowing down and his fortune and status just keep getting better year after year.
He probably had a very good financial advisor pointing him in the right direction. Being a 90-ish renowned actor would mean for him to plan his retirement well enough to provide for his family later. He must have made some profitable, legal investment all in place. Unfortunately, that was put on end after he got involved in a freak accident that eventually took his life.
RAPHAEL COLEMAN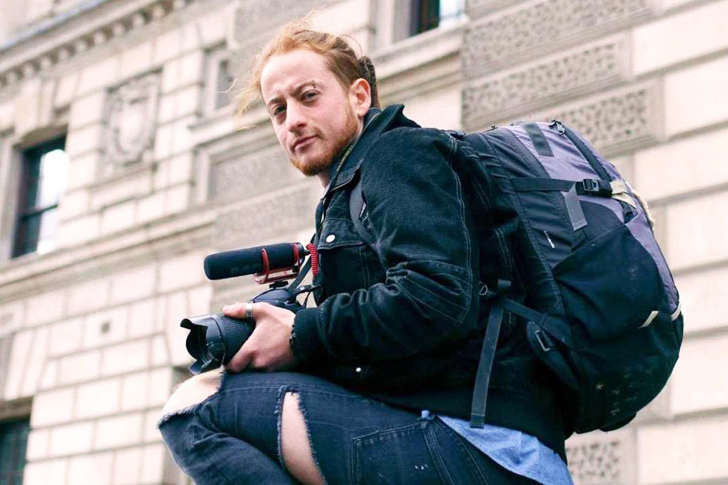 Raphael Coleman probably has one of the brightest potentials coming from the younger generations of actors in the United Kingdom's entertainment landscape. However, his show business venture was cut early at the age of 25 after he collapsed while in the middle of his usual jogging exercise. Aside from acting, he was also known for his advocacy surrounding the environment. He concentrated in advocating for climate change and protecting wildlife.
While he was at it, perhaps he forgot to take care of himself and went over the roof doing what he liked to do. After all, that's what to expect coming from a student that achieved a degree in Zoology. He could have done more if he's still alive but the efforts he contributed to the environment will surely not be forgotten. He was also a Zoology graduate who likes to travel in a shoestring budget, a premise that had made him an admirable humble individual.
A$AP SNACKS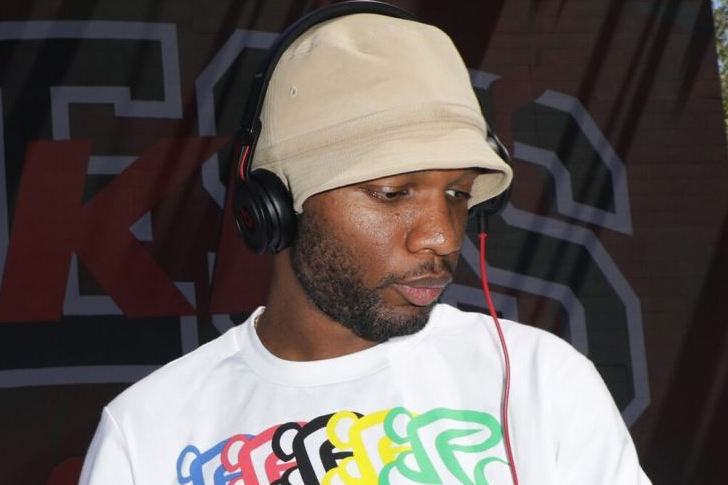 A$AP Snacks was part of the hip hop group called A$AP Mob which means "Always Strive And Prosper." He's a disc jockey, music manager and a producer and that pretty much he does for a living. His income couldn't accumulate a large sum of net worth but it was enough for basic needs and other expenses. We just hope that he had made an investment for his family.
Unfortunately, he passed away last February 2nd, 2020, and his death is still shrouded in mystery to his fans since there were no announcements about the cause of death of the artist.
Many of his peers around the industry showed a varying degree of respect to his passing and sent their deepest condolences to the remaining members of the group as well to his family members and closest friends. It is indeed the saddest part when a member of a family passed away and the cause is unknown. Rest assured, there will be an answer to this eventually.
LYNN COHEN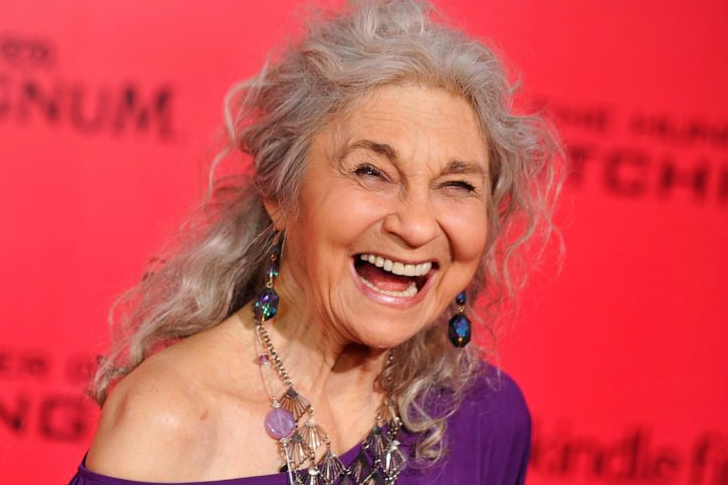 Lynn Cohen, without a doubt, was a bonafide actress who is worthy of respect. Though she didn't win many awards during her tenure in the entertainment landscape, she pretty much earned the respect of her peers with the effort she poured into her craft. She's most famous for her role in the hit television series Sex and the City. She then reprises her role in the film version of the program that garnered nominations.
She had everything set from her investments to her retirement plans. She had probably hired a Financial Advisor to set things in motion and managed all her investments and retirement plans. Unfortunately, she died on February 14, 2020, because of complications she got from the dreaded COVID-19 at the age of 86. Yet again, another fallen star due to the proliferation of the existing pandemic. Condolences were made to her bereaved family.
JACOB THIELE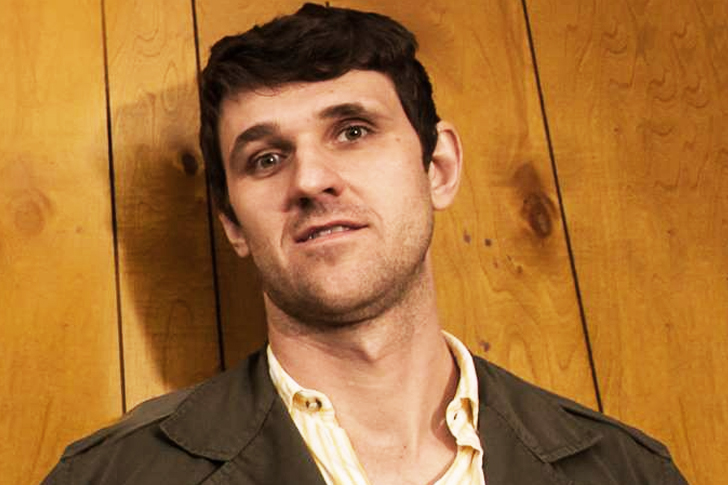 Jacob Thiele was one of the members of the indie dance-rock band The Faint. He was their keyboardist and a backup vocalist for the group. More importantly, he's one of the leading figures behind the recognition of Omaha music in the mainstream entertainment scene. He was a recording and touring member of his group. Thiele probably has set all his investments and insurances in place with the help of his Financial Advisor in preparation for his future and his family.
His peers and former bandmates were shocked to hear the news and expressed their grievance to the loss of a friend and band member. His passing brought sadness to his group. Though the reason behind his demise is still not yet released to the public, we are certain that the credits he left in the music scenes will stand through the test of time. The cause of his death will be known eventually.
CAROLINE FLACK
Caroline Flack's death sent a huge shockwave in England's entertainment landscape. For those who don't know, she's the fourth personality that appeared in the reality dating show Love Island who lost their lives using their own hands. On top of the series of suicide closely related to the program, the pressure coming from the people in the industry eventually led to the cancellation of the show.
Her family's lawyer formally announced the passing of Caroline Flack that happened on February 15, 2020, from suicide. Truly, it is sad to see someone cut their lives short because of the pressure they are facing. That is why we are reminding all of you who are reading this to check and keep tab of your loved ones from time to time and make sure that they are doing okay. This is because you would not know what is happening in their minds until they tell you.
NIKITA PEARL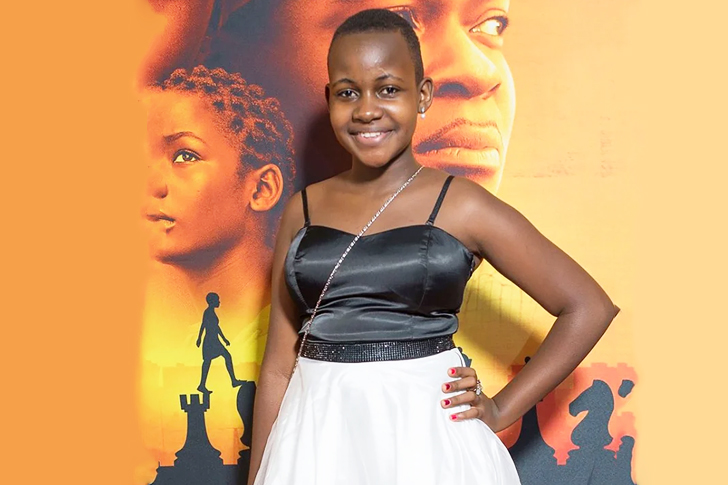 WALIGWA Nikita Pearl Waligwa was one of the prime stars of Disney's Queen of Katwe. She showed tremendous star potential but her career was cut short because of a brain tumor. There were a couple of treatments done to keep her safe from the cancer cells. In fact, director Mira Nair started a funding campaign to help Waligwa with her medical expenses since her medical insurance coverage can only do so much.
In 2017, she declared cancer-free but there was another tumor that was discovered after that and things have not been easy for the actress and her family since then. That is until she succumbed to her condition on Feb. 15, 2020. However, she still remains a key and inspirational figure for many cancer-patients around the globe. We know that all of her fans and many other people will never forget her and all the struggles that she endured in fighting the deadliest sickness in the world.
JASON DAVIS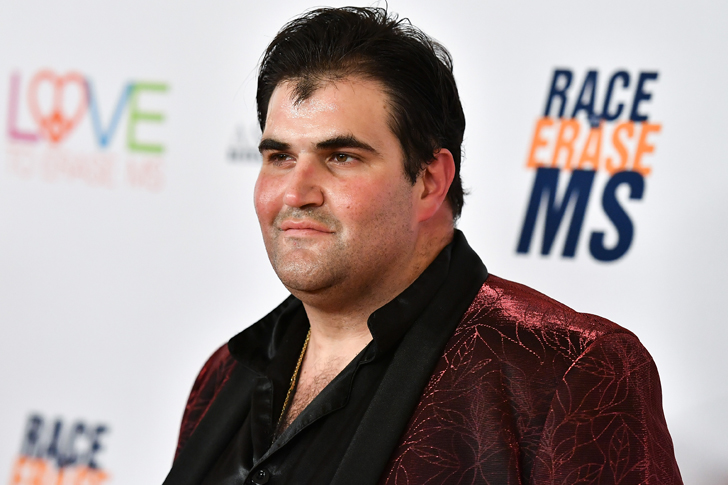 Jason Davis was the voice behind the gentle giant, Mikey Blumberg in the animated television series Recess. He also had a few television credits throughout his career in Hollywood. He died last February 16, 2020, at the age of 35 because of Fentanyl, an opioid primarily used in medications. According to reports from his family's lawyer and the local coroner that attended him, evidence suggests his death was accidental.
For those who don't know, he's one of the grandsons of the oil and gas mogul Marvin Davis who has billions of dollars in his bank accounts, and the philanthropist Barbara Davis. Though Jason Davis has left this earth and all of his loved ones a little bit earlier than expected, it was not all bad news since he has left quite a legacy and made happy memories for his family to remember him by.
KELLYE NAKAHARA-WALLETT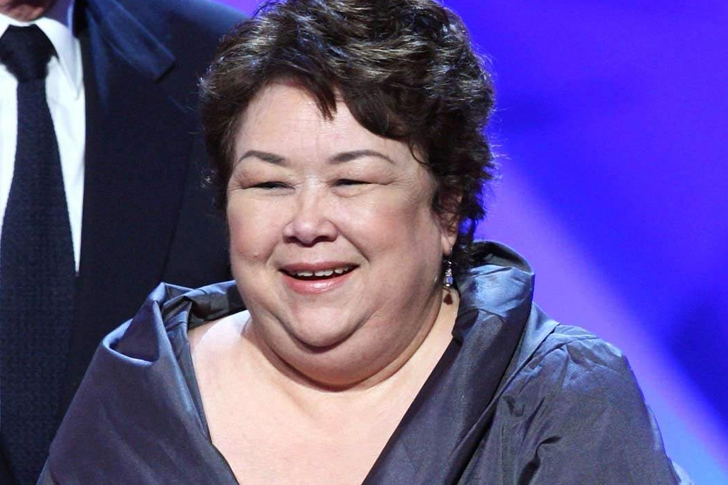 Kellye Nakahara-Wallett didn't have the longest list of movie credits nor won many awards during her career as an actress. However, she was well-remembered because of the talent she possessed and the passion she had in the acting. For most of her fans, she was considered as one of the best talents Hollywood has ever seen. And for those who loved the television series M*A*S*H, we are sure you all remembered Nurse Kealani Kellye that appeared in 167 episodes of the show.
This was the show that made her a star and this show was the main reason why she was awarded a TV land impact award last 2009. Though Kellye Nakahara-Wallett is not active in the industry since 2000, her death still echoed through the hearts and minds of all her fans, closest friends, and loved ones. Kellye passed away last February 16, 2020, in Pasadena, California.
JA'NET DUBOIS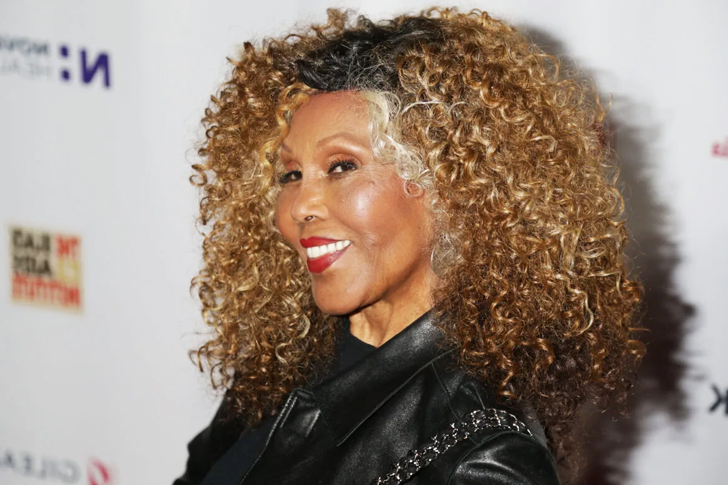 Jeannette Theresa Dubois or professionally known around the entertainment industry as Ja'Net DuBois was a successful actress, singer, and songwriter. She appeared in the hit sitcom Good Times as Willona Woods. She's also partially responsible for co-writing and eventually singing the theme song for the program The Jeffersons called Movin' on Up. Unfortunately, Dubois lost her life because of cardiac arrest last February 17, 2020, at their family's real estate investment in Glendale, California.
It is still not clear how old she was even after death. However, that doesn't change the fact that she pretty much left an undeniable mark in the industry. But she must have had a really good insurance because there have been no news or updates that her family had a hard time even after her death. Yes, they are still mourning for her loss but they have been financially secured due to the legacy that the actress left behind.
TONY BURTON
Tony wasn't just an actor, he was also a boxer and a football player. He is more known, however, for playing Tony "Duke" Evers in the Rocky films. The one-time boxer (a two-time light-heavyweight chmpion, to be exact) and football player wasn't simply involved with the Rocky film franchise in a supporting role, he was also a good friend of both Sylvester Stallone and Carl Weathers (who played Apollo Creed).
Burton had more than an interesting life, not just because he served some time in prison for robbery. After acquiring an interest in acting, he was, to his credit, able to turn his life around. The first role he landed was in an obscure 1974 film called The Black Godfather, and the rest, as they say, became part of his legendary history after he died on February 25, 2016 at the age of 78 due to complication of his pneumonia.
NICK LASHAWAY
Nick Lashaway had gone too soon. Certainly, his career was more successful than most actors, especially in doing the superhero role. And the fact that not many have encountered his work is one of the tragedies of his passing. He was, after all, an extremely talented individual, whom many thought to have a lot of potential. He played Frank in the HBO series Girls and had minor roles in a variety of other films like the 40-Year-Old Virgin and Time.
Lashaway will also, to a huge degree, be remembered for playing the role of a young Fox Mulder in the X-files, a role which he reprised in 2015 for the series reboot. Sadly, on March 8, 2016, Lena Dunham, the star and producer of Girls, shared in an Instagram post that the young actor died in a car accident at the very young age. This kind of incident must be so hard to accept by his mother but luckily Nick was able to do the things that he wants to do before he died.
ROB KNOX
Rob was well-known to Potterheads everywhere as the ice cream eating Marcus Belby of Ravenclaw. He was well-loved by fans of the Harry Potter franchise, and it was simply a tragedy that his career didn't progress beyond his role as Marcus Belby due to his untimely death.
Rob signed on to reprise his role for part one of the seventh and final Harry Potter film.
But before he could do so, tragedy struck; on May 24, 2008, before Rob could even get out his credit card to pay for his drink, he was stabbed outside a bar after intervening to protect his younger brother, Jamie. He succumbed to his injuries on the same day and passed away at the age of 18. Before that event, he was threatened by two men, one of whom happen to have two knives. The only good thing that ever happen from that incident is when his killer was sentenced to life in prison.
KENNY BAKER
Here is a man who many won't recognize and will be surprised to know had played one of the most beloved characters in the history of cinema. Kenny, after all, was in every Star Wars movie that featured R2-D2. And the simple reason that is that he was R2D2—even George Lucas gave him credit for being the "heart and soul" of R2-D2. Despite that he stood well below 4 feet, Kenny was a giant both in cinema and in the hearts of every Star Wars fan.
Unfortunately, Kenny reportedly suffered from an illness for years, and on August 13, 2016, he succumbed to his condition peacefully in his sleep at the age of 81. Everyone was shocked when they heard the news, especially his fans and his family. They have no choice aside but to accept the reality. But at least, Kenny Baker enjoyed his past life before he died.
DINO BRAVO
Dino wasn't the biggest, but he was, to some degree, considered among the strongest in professional wrestling. Unfortunately, his strength, which was a result of prolonged steroid use, was also what led to his untimely release from the sport. He was a staple in the professional wrestling scene in the '80s, but found himself out of the sport in the early '90s, largely because of Vince McMahon's shifting of the sport's direction. Unfortunately, this left Dino with no work.
With his resources dwindling, Dino turned into a life of crime by joining a cigarette smuggling ring in Canada that didn't infrequently deal with the mob. On March 10, 1993, Dino was found dead, with 17 gunshots wounds all over his body at the age of 44. His death must be one of the most devastating deaths that ever happened, but since everyone is bound to die, let's just be comforted with the fact that Dino Bravo met his creator earlier than us.
ROBERT JOHNSON
You can credit your love for blues or classic rock to Robert Johnson whose work in the music industry has helped mold the image of Chicago and delta blues into the styles we've come to know today. Unlike the lasting legacy of his music, Johnson passed away shortly under mysterious circumstances. He did claim to have traded his soul with the Devil for his guitar skills, though this is probably just a myth at this point.
Blues musician David Honeyboy Edwards is the only person still alive today who personally knew Johnson and claims that the bluesman has been killed by a jealous man. But only one thing is certain, Robert Johnson will surely be missed for years to come since he died at a very young age. He was supposed to work harder to be more successful, but he can no longer do that. And the only memory that he left in this earth is his greatness that should be remembered by many.
ARNOLD PALMER
Arnold Palmer was widely considered to be one of the best and most charismatic golfers in the history of the sport. Indeed, he was nicknamed "The King." He was able to rake in win after win at 62 PGA Tour events between 1955 and 1973 when his career was at its peak. The legendary golfer's 60-year career was, to a huge degree, what put the sport of golfing on the map, inspiring hundreds of young golfers along the way, turning the sport into the beloved pastime that it now is.
During the twilight of his life, Palmer, according to his wife, had been suffering from many health issues. And on September 25, 2016, he died while awaiting heart surgery shortly after his 87th birthday. The numerous awards that he was able to achieve when he was still alive are the proof that he indeed enjoyed his life and had a chance to inspire some people.
HECTOR CAMACHO
I bet everyone knew the amazing Hector "Macho" Camacho in the industry since he was widely considered to be one of the greatest boxers in the history of the sport. He was also known to be a showman, which made his fights doubly exciting for fans. Unfortunately, another thing Camacho was known for was his drug problems. He was arrested at one point for robbing a store and was found to have drugs in his pocket. It was on November 20, 2012, when his bad habits finally caught up to him.
He was riding in a friend's car when another car pulled up beside them.
They instantly knew there was going to be trouble, but before Camacho's friend could step on the gas, the other car opened fire. Camacho's friend (who was driving and was found to have more than a few bags of cocaine with him) died instantly, while Camacho was hit in the head but survived. He was taken to a hospital and put on life support, only to suffer a heart attack and have his brain severely affected. He was eventually taken out of life support on November 24 of the same year.
KIRBY PUCKETT
Kirby Puckett wasn't your garden-variety professional baseball player, he was a Hall of Famer who, with the Minnesota Twins, won two World Series Championships. Indeed, he was, at the time, one of the Minnesota Twins' most prized investments. But in 1996, Puckett's career was prematurely cut short after being diagnosed with optic nerve damage.
Puckett's former teammate shared for one interview that it was likely Puckett's career trajectory that caused his depression, which in turn precipitated in his declining health.
On March 5, 2006, the baseball player suffered a massive stroke and died at the age of 45, becoming the second-youngest MLB player to die prior to being inducted into the Hall of Fame. We are certain that the wonderful memory he shared with his loved ones and his friends will always be remembered. Even though Kirby Puckett was taken away from them, his memory will live on.
CRAIG SAGER
Craig Sager was a sports sideline reporter who was known for wearing the most colorful and eccentric suits imaginable. Indeed, it was his attire that became the most polarizing thing about him—some loved it, some hated it, but what couldn't be denied was his enthusiasm for the game. He would frequently interview NBA stars in a crazy suit and make something interesting out of what is usually a dull and pointless job.
The wacky suit would also, to some degree, get him a playful ribbing from NBA stars after each interview, to the amusement of fans everywhere.
This is why the league was devastated to hear that on December 15, 2016, the veteran reporter, who worked for the league for over 40 years, lost his battle with leukemia. However, his amazing talent created a legacy that will continue to inspire many people for years to come. He might have lost his battle with leukemia, but he won in the hearts of the people he touched.
REGGIE LEWIS
Reggie Lewis was on his way to the top when tragedy struck, devastating the Boston NBA community real hard. He was young and was at the peak of his career when he passed, which made his passing all the more tragic. Lewis, to his credit, had a very respectable career average of 17.6 points per game, and was selected to play in the NBA All-Star game in Orlando, Florida in 1992—he was, for all practical, purposes at the height of his career.
On July 27, 1993, Lewis suffered sudden cardiac death during practice. He was only 27 years old and had a bright future ahead of him if it not had been for that tragic event. We had lost the chance to know him even further. But certainly, with his exceptional skills in basketball, there is no doubt that he would have become one of the most skilled players.
WINDELL MIDDLEBROOKS
You may have never heard of Windell Middlebrooks, but it's likely that you've seen him in some film somewhere, because, to some degree, he's had a minor role in quite a few shows and films that run the gamut from medical drama to teem comedy. From starring in beer commercials to playing a security guard on The Suite Life on Deck to landing minor (read: one-to-two shot appearances) roles in Hannah Montana and It's Always Sunny in Philadelphia, Middlebrooks has done them all, and then some.
Unfortunately, Middlebrooks, at the young age of 36, had been taken too soon. On March 9, 2015, the everyman died of pulmonary embolism. He died earlier than we all expected. Everyone was shocked by this news, but people had no choice but to accept this fact and just continue living their own life. But to his family and fans, he will be sorely missed.
TALIA JOY CASTELLANO
Talia Joy Castellano was an internet celebrity and Youtube star who became well-loved for her make-up tutorials. She had everything going for her and had her whole life ahead of her until she was taken by cancer at only 13 years old. She started her Youtube channel in 2011 and, to her credit, it quickly became popular, getting her invited to The Ellen DeGeneres Show and on the cover of CoverGirl magazine, as the face for CoverGirl cosmetics.
On July 16, 2013, Castellano succumbed to her condition. Youtube's annual 'Youtube Rewind' video for 2013 was dedicated to her memory with the words "For Talia Joy, who still inspires us." Indeed, Talia inspired us throughout her journey, especially with the fact that she already created a name for herself at a very young age. That alone is the proof that she had the exceptional courage to face the world of the entertainment industry regardless of the circumstances.
STEVIE RYAN
A lot of legitimate celebrities these days have acquired their status through Youtube, and Stevie Ryan was one of them. She put up her channel Little Loca Show on the platform, and it turned out to be her greatest investment. After all, the hilarious parodies she created gained her millions of followers. Indeed, because of her popularity, she was given a show on VH1 which was called Stevie TV, and it ran for two seasons.
Unfortunately, Ryan was also struggling with depression, and she often spoke about it on her videos and social media. But sadly, she was not able to enjoy the rest of his life when she was found dead in an apparent suicide. Apparently, she wasn't able to maintain her mental health, but she has still the courage to educate other people on how to cope with sadness even though she herself did not make it.
GLENN QUINN
People might know Glenn Quinn for the many characters he portrayed onscreen, particularly as Doyle on Angel, and as Becky's dim-witted boyfriend on Roseanne. By the age of 32, his career seemed to be launching; he was dating Gwyneth Paltrow and was hanging out with a-list celebrities like John Travolta. Failure and bankruptcy was the farthest thing from his mind.
Before his career could peak, however, he abruptly passed away. On December 3, 2002, he was found dead at a friend's house, in an apparent heroin overdose.
His friend apparently thought him to be sleeping at first, but after a while, it became clear that he was never going to wake up. With this incident, his friends, family and fans had a hard time accepting this news since no one knew why he had to spend his life in that way. Certainly, his presence will be sorely missed in the industry.
DAVID GRAF
Those who watched the Police Academy films might be familiar with David Graf since he was in all six of them. He played Eugene Tackleberry, the cop with a poor understanding of the difference between the life of a marine and a civilian. To his credit, he also had a relatively successful career after his Police Academy stint, having landed roles in shows like The West Wing and Touched by an Angel.
Unfortunately, on April 7, 2001, just a week before he would have turned 51, he suffered a massive heart attack while attending a wedding in Arizona. Graf's widow would later share that her husband's death was uncannily similar to that of his father and grandfather, who both died of the same heart condition at 51.
MONTY HALL
Monty Hall rose to fame for being the host of one of the most memorable and longstanding game shows of all time: Let's Make a Deal. The show was easy to love for its basic premise; contestants were asked if they wanted to trade something they had for a mystery prize—of course, the idea is for one to avoid bankruptcy by guessing their way into bigger and bigger prizes. Hall was able to stay with the show until it went off-air.
On September 30, 2017, Hall succumbed to heart failure and died at the age of 96. But if we judge by her age, there is no doubt that Monty Hall enjoyed the way she spent her life and even managed to inspire other people with her exception skills. Aside from that, she was also able to create a legacy and become one of the most respected host of her generation.
ROD TAYLOR
Young people might not recognize the man, but it is without question that Rod Taylor, to his credit, had an enviable Hollywood career, appearing in more than 30 films between the '60s and '70s. Among the many films that he was involved in was Alfred Hitchcock's The Birds and George Pal's The Time Machine. Taylor had even appeared in Quentin Tarantino's Inglorious Basterds, as the cigar-chomping Winston Churchill. It was, however, to be his final role.
On January 7, 2015, just a few days before he would have turned 85 years old, Taylor passed away in his home, reportedly surrounded by friends and family. The people who reported to be in the same house surely experienced a hard time coping after they witnessed his heart failure. Certainly, Rod Taylor was loved by many and his memory will be dearly kept. There is no doubt that tomorrow is uncertain.
STEVEN HILL
Steven Hill has been in the Hollywood industry for more than half a century and is considered to be a versatile actor, despite that he never quite became a household name. His career was particularly busy during what was called the Golden Age of Hollywood and was even considered one of the best actors at the time, alongside such luminaries such as Marlon Brando.
Indeed, the producer of Law and Order—a show where Hill played the role of Attorney Schiff—called him "one of the truly great actors of his generation."
On August 23, 2016, he passed away at Mount Sinai Hospital, at the age of 96 because of cancer. But certainly, at his age, there is no doubt that Steven Hill managed to create a legacy in the industry based on the numerous awards that he received. Above all, the memory that he shared with his family and loved ones will always be remembered.
LAUREL GRIGGS
Laurel Griggs was a Broadway star whose been working since she was six years old. In 2013, she played Polly in the play Cat on a Hot Tin Roof, starring alongside Scarlett Johansson. She's appeared in many Broadway productions since then and landed roles in several shows on television and film. On November 5, 2019, while working on her homework, she suddenly fell ill. Griggs, who had been diagnosed with Asthma at birth, apparently had an attack.
Her father stepped on the gas and rushed her to the hospital, but Griggs, unfortunately, passed away while emergency personnel was administering CPR. Griggs was thirteen years old at that time. At a very young age, she has shown courage for stepping out from her comfort zone and face the real world. Laurel was supposed to enjoy the fruit of her hard work but sadly she didn't.
HARRY HAINS
Harry Hains got into the public eye after appearing on popular TV series like American Horror Story, The Deleted, and The OA. His most successful role has to be his starring role in the 2015 independent film The Surface where he played a rebellious college student stumbling his way towards his degree while he finds some semblance of a family. When he's not working, Hains was battling against his own addictions and mental issues.
His mother Jane Baedler posted on Instagram on January 10th, claiming the 27 years old rising star had passed away at a few days ago. Certainly, everyone was shocked after they heard what happened. It was a devastating event that would be remembered together with the undying memories that he had made. His future was supposed to be brighter than most but all of his plans were crushed.
JONATHAN BRANDIS
Actor and budding director Jonathan Brandis had already been acting in front of the camera as early as six years old for the soap opera One Life to Life as the child version of The Banner editor Kevin Buchanan, but he won himself much more fame as a teen heartthrob that appeared on the NBC science fiction series seaQuest DSV where his character Ensign Lucas Wolenczak finished his Applied Science of Artificial Intelligence degree from Stanford University as a Magna cum laude graduate.
For reasons not clearly determined, he took his own life by hanging himself on November 12, 2003. No one knows why Jonathan Brandis reached the decision he had made and only he could ever know the reason. Sadly, it was caried together with his grave. But the only thing that we're sure of is the fact that his family and friends were devastated with this news. With his talent and cleverness, he would have been more successful.
KRISTEN PFAFF
Kristen Pfaff got in front of the public eye as the bassist and backing vocalist for American noise rock band Janitor Joe, but Courtney Love and Eric Erlandson later tried to persuade her while Janitor Joe was playing in California to join their band Hole as their bassist but to no avail. Pfaff would soon change her mind, but as she settled in Seattle to record Hole's Live Through This album, her drug addiction came back to a certain degree after going to rehab in Minneapolis.
She later died of a heroin overdose in her apartment on June 16, 1994. Her body was seen in her bathtub and she died when she was just only 27. Everybody must be shocked with this news but they had no choice but to accept the fact that Kristen lives now only in their minds and hearts in the wonderful memories that they shared.
FREDO SANTANA
Chicago-born rapper Derrick "Fredo Santana" Coleman credits his gaining popularity in the Chicago hip-hop scene, bestselling 2013 Trappin Ain't Dead debut album, a couple of critically lauded mixtapes, and his hit Pass Me My Double Cup. His career couldn't go any farther though since he died on January 29, 2018, at only 27 years old.
Santana had been trying to get the word out on "drill" hip-hop, but he struggled against his lean or "purple drank" addiction, which is why people saw him downing too much cough syrup.
His addiction punished him with heart and kidney illnesses which he only revealed months before he died. Cleary, everything that we do has a consequence, but in the case of Fredo Santana, he was able to share his talent and music to his fans and family before he died. He made his parents proud of his career.
RON 'PIGPEN' MCKERNAN
Ron 'Pigpen' McKernan helped set the flooring for the Grateful Dead band as one of the first rock groups that traced its roots to jug and blues. Sadly, his bandmates soon fell into bad LSD habits that made them record psychedelic songs, forgetting the original vision of alcoholic bluesman Pigpen and eventually kicking him out of the group. McKernan's drinking problems began to get the better of him by 1970, forcing him to stop his tour short.
He performed for a little bit after anyway but quit music altogether by June 1972. He soon passed away on March 8, 1973, due to an internal hemorrhage at the age of 27. It's just sad that he left the world so soon, especially when he was just planning to start his career. The opportunity to seen him more popular and to witness his talent was taken away to his grave.
PETE HAM
The Beatles' record label Apple Records signed Pete Ham's band Badfinger on with plans of making it the next Beatles. The Welsh lead guitarist was excited, but he didn't know what was coming for him. New York entrepreneur Stan Polley was their financial manager who got them in 1974 a six-figure deal with Warner Records that granted them a monthly allowance of only a thousand dollars. He claimed to have put the rest away in investments when he really cashed in their checks.
With Warner suing them, an expectant Ham broke, and the band in shambles, he hanged himself on April 24, 1975. Indeed, no one knows the thoughts running in anyone's mind, and even though Pete Ham reached a lot of achievement, he still hanged himself. His fans and family will dearly miss his voice and his presence in the music industry as all those things will only be existing in their hearts.
CHRIS BELL
Chris Bell served as the singer, songwriter, and head mixer of the pop band Big Star's songs, yet his bandmate Alex Chilton took all the artistic credit thanks to his time being rock group Box Tops' vocalist. Big Star's debut album didn't sell well just as his own mental health was unstable, so Bell ended up leaving after that one album, working in his father's fast food joint while he produced his own songs to little success.
He soon died on December 27, 1978, after losing control of his car and slamming into a wooden pole that then fell on him after he attended their band rehearsal. Everything happened in an instant. Chris Bell experienced a dramatic death while was just starting his music career at the age of 27. Death is clearly inevitable regardless of age and status in life.
LINDA JONES
Linda Jones found success in 1967 with her hit single "Hypnotized", setting her on the path to stardom much fiercer than her contemporaries Cissy Houston and Dionne Warwick. The R&B performer took credit for belting out a voice so powerful that could never waver even in the pop setting, where her voice would instead come off distorted to the ears.
The diabetic entertainer was resting in her mother's house when she asked her mother on March 14, 1972, to wake her up from her nap so that she could prepare for her evening performance, but Jones never woke up from her diabetic coma. And yes, this unexpected death occured when she was just 27. Her powerful voice will never be heard to again in the music industry, but to her family her memory will always be treasured together with her loving character and talent.
ANTON YELCHIN
Anton Yelchin tragically died from what can only be described as a freak accident. He is, to some degree, best known for his involvement in J.J. Abrams Star Trek series, where he played the role of Pavel Chekov, the executive officer of the USS Reliant. On June 19, 2016, Yelchin, while in the driveway of his home, got out of his Jeep to collect his mail. Apparently, the Jeep, which was parked at an incline, rolled back and pinned Yelchin against a pillar and a security fence.
He was found dead, and the coroner's office attributed his death to "blunt traumatic asphyxia." It has been four years since this incident happened, but for his loved ones it seems like yesterday. But life will always continue, and they chose to use this experience to get stronger, to appreciate life more, and to stop taking advantage of the day that passed.
D. BOON
Singer and songwriter D. Boon performed as the guitarist and vocalist of the '80s hardcore punk group Minutemen. His guitar-playing skills were influenced by folk, funk, and classic rock styles, making his sound truly unique. He took credit for penning the songs "Do You Want New Wave or Do You Want the Truth?" and "Political Song for Michael Jackson to Sing" and didn't hide his love for music.
He passed away on December 22, 1985, after the van he was riding in crashed and brought his life to an end. His death also ended the Minutemen band long before they should have. This happened when he was just 27 years old. His accomplishments in the industry will always be remembered together with his talent. Also, we could not take away the fact that he managed to express his greatness to the public at a young age.
PETE DE FREITAS
Pete de Freitas only survived long enough to ride along with the success of the rock group Echo and the Bunnymen after joining them in 1980 and recording their first five albums with them as their drummer. Bill Drummond called the English drummer "the sanest and most balanced of the Bunnymen", but the latter's drug addictions and manic episodes caused him to leave the group in 1986. He came back the following year ready to record a new album with them.
Unfortunately, no amount of insurance could've saved Freitas from dying on June 14, 1989, after crashing his motorcycle into a car. His untimely death was a great shock to many people, especially his fans and loved ones since it was also the time when he was just planning to start his music career. It must be hard for his family to accept this fact before but now, they managed to live with it.
MIA ZAPATA
If you are one of the fans of 90's, you would probably know the Gits frontwoman Mia Zapata She became a member of the 27 Club due to a rapist who unfortunately made her his victim.Her band's popularity started taking off during the Age of Nirvana when Jesus Mezquia beat her, raped her, then strangled her to death using some threads in her sweatshirt. There was no other possible explanation as to why and how Mia Zapata deserved this kind of death.
As such, Jesus Mezquia, the killer, steered clear of authorities for over ten years until DNA evidence found on Zapata's body connected him to her death, landing him 37 years behind bars in 2004. His verdict was overturned a year later, but he requested the original 37-year sentence in 2009 which the judge and the attorneys present permitted. Thankfully, Mia received justice for her horrible death which her family were eager to receive.
GEORGE MARTIN
It's often been said that The Beatles wouldn't have existed without legendary music producer George Martin. There is, after all, a reason why he is often referred to as "the fifth Beatle." Martin helped turn a small, local band in Liverpool into the biggest musical act in th the world. Indeed, he was so pivotal to the band's success that Paul McCartney once said: "If anyone earned the title of the fifth Beatle, it was George."
And while Martin's investment in the Beatles paid off, he didn't stop there; he also helped Paul and Ringo on their solo careers long after The Beatles disbanded. The legendary producer was also able to work with high-profile stars like Celine Dion and Elton John. Sadly, in 2016, Martin passed away quietly in his sleep at the age of 90 together with his phenomenal talent which people loved. One thing is for sure, George Martin's legacy will always be remembered.
JOSEPH 'ELEPHANT MAN' MERRICK
Circus freak Joseph 'Elephant Man' Merrick struggled through many defects throughout his life, a few that may have been Proteus syndrome or neurofibromatosis. Due to his physical appearance, Merrick reluctantly became a circus freak with the moniker "The Elephant Man" and demanded a fee from curious audiences until England got tired of his show, so he went to Belgium where the people there too were grossed out by the display.
His manager kept all the money and shipped him back to England crippled with bankruptcy. Merrick met his demise on April 11, 1890, in his sleep as he tried to sleep lying down which led to the dislocation of his neck. Even though there were still more opportunities that were supposed to come to him, he still enjoyed fame and success in his life.
JONGHYUN
K-Pop sensation Kim Jong-hyun was a member of SHINee before he went solo. His 2016 album She Is landed on the top spot of the Gaon music charts and the fourth spot of Billboard's World charts. He was found dead on December 18, 2017, in his Seoul apartment. Page Six reports that Jonghyun texted his sister with the alarming messages and eventually called the cops to come to him.
When they got to his home, he had already lost consciousness of carbon monoxide poisoning due to heated charcoal. Though he doesn't seem to have been on the brink of bankruptcy, the Washington Post alleges he was depressed. And he did not manage to carry all the problems by himself. Jonghyun was loved by many and continues to be. But since death is inevitable, the only thing they could do is to keep his memory in their hearts and live life.
JIMI HENDRIX
Jimi Hendrix may just be "arguably the greatest instrumentalist in the history of rock music", as the Rock and Roll Hall of Fame likes to put it. Unfortunately, his state of mind was not in its best shape during his final days on earth; he fought hard against a recording contract dispute, planned to fire his manager, was handling his bassist Billy Cox's departure from his group, faced a paternity lawsuit, found it hard to sleep, and suffered a classic lawyer's case of writer's block.
He took nine sleeping tablets to fight his insomnia on September 18, 1970, killing himself by accident. Jimi Hendrix was 27-years old that time when he experienced all the ups and downs in his journey. It was just so sorrowful that he did not manage to survive his last battle.
AMY WINEHOUSE
Amy Winehouse started her career with jazz on her 2003 debut album Frank, but she moved to a soulful sound in her 2006 album Back to Black sent her into the top 10 of Billboard's Hot 100 Singles chart, making her a global star known for "Rehab". Her voice and overall presence may have been something new to the presses then, but her rowdy personal life got her more time in the tabloids than in any other publication to some degree.
She passed away on July 23, 2011, due to the extremely high blood alcohol levels found during the coroner's inquest. Her death was the end of her career, but her smile, memories and success will forever be carried by her family and friends. If this incident never occurred, there is a big chance that Amy will be one of the veteran singers nowadays.
OMAR SHARIF
This Egyptian film and television actor will probably be known to a few for playing a part in the films Lawrence of Arabia and Doctor Zhivago. They're old films but are definitely also memorable ones—the latter has garnered critical and commercial success while serving as a template for many epic historical drama films to come. It was in 2015, when Omar turned 83, that he was diagnosed with Alzheimer's disease.
His health deteriorated quite rapidly, and he passed away just a few months after the diagnosis. Omar's son recalled that during those final months, his dad had really been taken by the disease, leaving him to forget about the whole swaths of his career as an actor. To some degree, it was a sad fate for such a celebrated actor, who was still able to work and land roles during the twilight of his life. Indeed, his journey in life was a phenomenon.
You've Reached The End